Looking for a Vein Center in Paramus? Your Search Ends Here

Vein Treatment Clinic is called the best vein center in Paramus by patients across New Jersey.
Vein Treatment Clinic is often called the "best vein center in Paramus." But you don't have to take our word for it; we're merely quoting our patients, many of whom find our medical center after failed vein treatments at several other medical spas and vein clinics. Our vein treatment center, in contrast, has a perfect track record — we provide complete and long-term relief from spider vein and varicose vein problems, as evidenced by our 5-star ratings and reviews.
You can go through our reviews for yourself, but the following is a mere sample: "Staff is so friendly! When I called the front desk, the customer service was great. The atmosphere in the office was really nice to match — it's a really clean facility with staff who look happy to be there. The vein doctor has perfect bedside manners. I'm all-around impressed with the professionalism here. If you're considering checking your veins out, you definitely should do it here."
Dr. Todd Kobrinski, our multi-talented physician, is one of the best vein doctors in New Jersey!
One of the biggest reasons for our vein center's success is our exceptionally talented vein physician — Dr. Todd Kobrinski. He's an incredibly compassionate and talented vein doctor specializing in venous medicine and cardiovascular disease. His vein treatment philosophy is that the patient should be emotionally and physically comfortable throughout the procedure. As such, he discusses every step of the vein treatment process to alleviate your anxieties and concerns.
Dr. Kobrinski also has an incredible educational background — he acquired his medical degree from Nova Southeastern University in Florida, following which he completed a three-year residency in Internal Medicine as well as subspecialty Fellowships from the Icahn School of Medicine at Mount Sinai St. Luke's Roosevelt Hospital Center in New York City. He has performed hundreds of minimally invasive spider vein and varicose vein treatments with no complications.
We have the state-of-the-art equipment necessary to make sure you leave the vein clinic feeling good as new.
Even the best vein doctors need access to the appropriate technologies. Without the most advanced equipment, no vein specialist can meet their true potential. Vein Treatment Clinic supports Dr. Kobrinski by giving him access to the latest cutting-edge technologies for vein treatment. Our state-of-the-art vein center has ClariVein, ClosureFAST, VNUS, and other technologies necessary to ensure optimal vein treatment with no pain, complications, or downtime.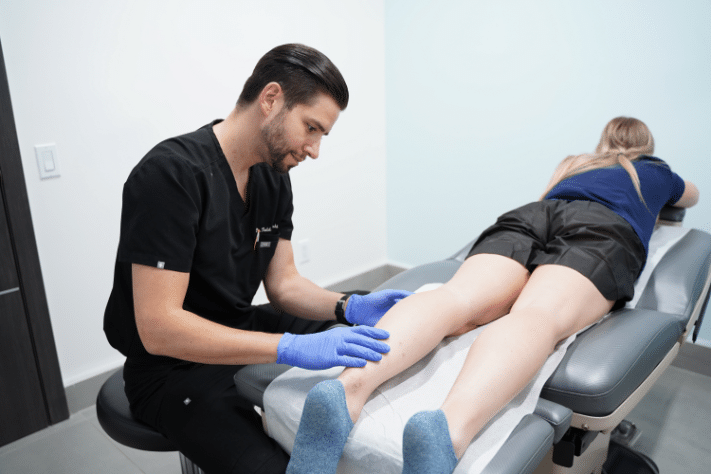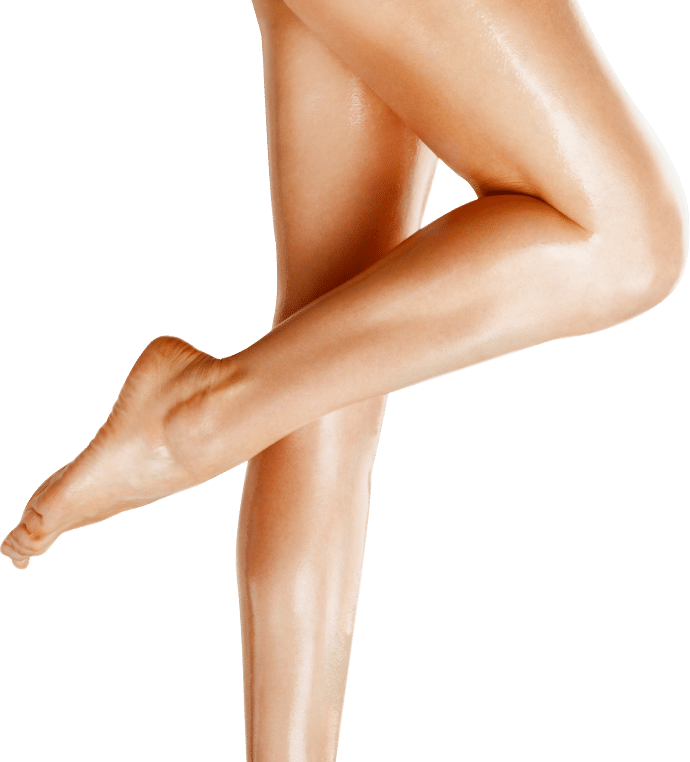 BOOK AN APPOINTMENT
Do you have any symptoms? Consult now with one of the Best Vein Specialist in New Jersey
Your information is encrypted and secure. By registering you confirm that you accept Terms and Conditions and Privacy Policy
We use the latest diagnostic methods to investigate why you have vein problems.
As mentioned earlier, patients undergoing vein treatments at medical spas often experience a recurrence of their spider vein and varicose vein problems. It might happen a few weeks, months, or years later… but it happens. Vein Treatment Clinic minimizes the risk of recurrence by addressing the underlying root cause of your spider vein and varicose vein problems. To put it simply, we don't simply put a band-aid on your problems — we take a peek under the hood and address the actual cause.
Most spider vein and varicose vein problems occur due to underlying chronic venous insufficiency. The collapse of your vein valves makes blood flow backward and eventually accumulate in your leg veins, leading to dilated blood vessels. We use advanced vascular imaging tests, such as Duplex Ultrasound, to visualize the blood flow in your leg veins. As such, we curate a personalized vein treatment plan based on your diagnosis.
Our minimally invasive varicose vein treatment plans conclude within an hour with no downtime, so you don't need any time off work!
We only provide minimally invasive varicose vein treatments instead of vascular surgeries. If you have underlying vein disease, we recommend radiofrequency ablation, endovenous laser ablation, or VenaSeal — procedures that neutralize the diseased vein to restore smooth blood circulation to the heart. Following the primary vein treatment, we use sclerotherapy to fuse the walls of your spider veins — we inject a special medical solution into the veins. Consequently, the spider veins gradually shrink and fade away from the skin's surface.
Minimally invasive varicose vein treatments are highly effective, cause no pain and discomfort, have a negligible risk of complications, and conclude within an hour with no downtime. As such, you don't need to take any time off your work. Most of our patients seek vein treatment during their work lunch break or while running household errands — it's really that simple. You may have to wear compression stockings for a few weeks, but that doesn't affect your functionality.
Our vein doctors consider your insurance plans while curating your treatment.
Minimally invasive varicose vein treatments are covered by most insurance plans if the patient has underlying venous insufficiency. Thanks to our thorough diagnosis, we produce visual evidence of your vein disease to support your insurance claim. We also accept all major insurance plans, including Medicare, and actively help you maximize your coverage. Our vein doctors curate your treatment plan while considering your insurance details — we aim to provide the most effective treatments at the lowest out-of-pocket costs.
Oh yeah, and our varicose vein treatment center is extremely accessible in Paramus, NJ.
NJ Vein Doctors

Meet our team of New Jersey Vein Treatment Specialists
Vein Treatments are covered by most major medical insurances, including Medicare. Call us today to verify your insurance for FREE >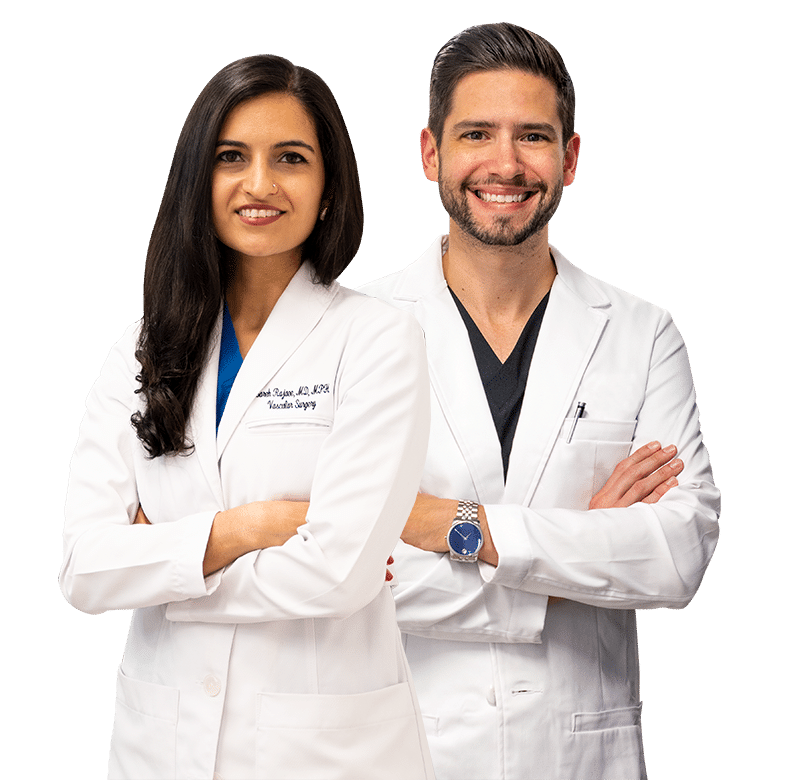 Meet our Team of Top Vein Specialists in New Jersey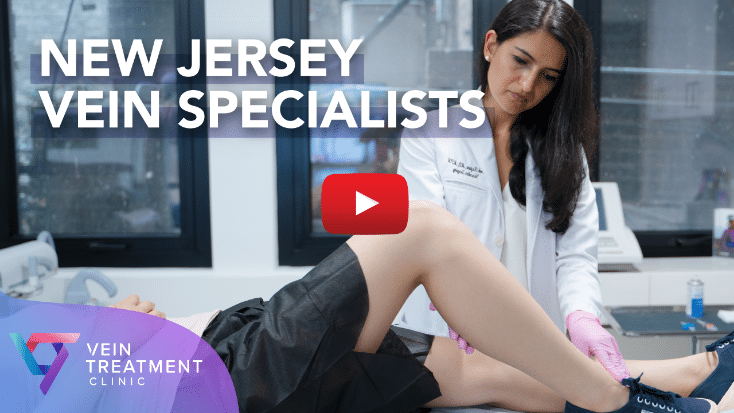 Slide One