Call to book an
appointment:
Clifton New Jersey
1117 US-46 # 205, Clifton, New Jersey 07013
(973) 447-3227
We Offer Free Insurance Verification for your Initial Appointment
We are open and safely seeing patients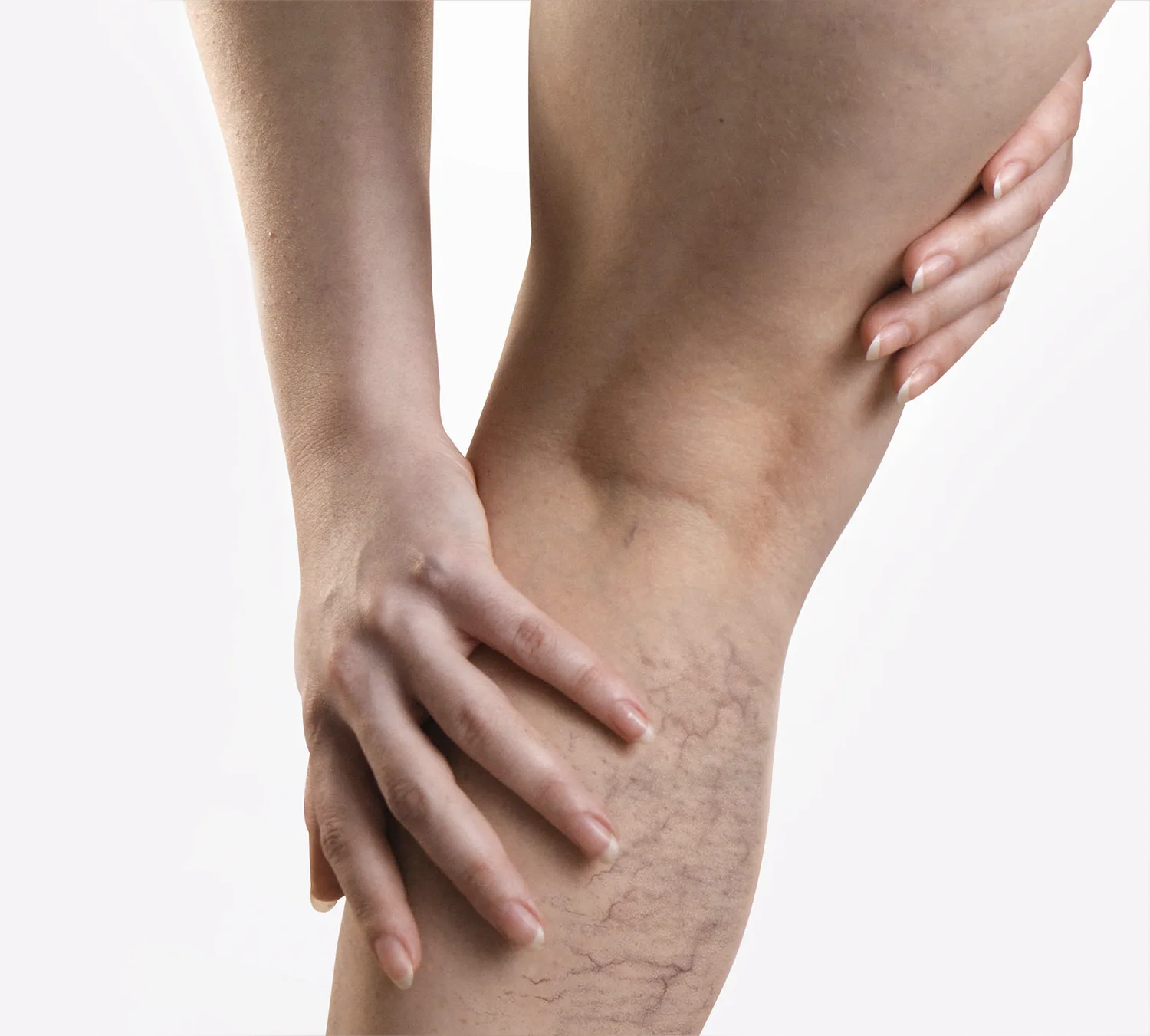 Spider and Varicose Vein Center:
Comprehensive Vein Care at Our Vein Center in Clifton, NJ
Spider veins and varicose veins are ugly and make you feel ashamed of your legs. But that's not the only reason to seek vein treatment. What most people don't realize is that spider veins and varicose veins can be medically harmful. In most cases, spider veins and varicose veins are symptomatic of an underlying medical condition called chronic venous insufficiency. People with vein disease experience various symptoms (other than unhealthy veins), such as leg heaviness, frequent muscle cramps, throbbing leg veins, restless leg syndrome, and more. If left untreated, vein disease can also lead to skin problems, skin discoloration, deep vein thrombosis, and leg ulcers.
Most vein centers treat spider veins without addressing the root cause — that's why most vein centers have a high recurrence rate, i.e., the spider veins inevitably return. Treating spider veins without addressing the root cause is a wasted effort — similar to painting over a stained wall instead of fixing the leaky pipes underneath.
However, our state-of-the-art and IAC-accredited vein center in Clifton follows a comprehensive vein care approach. Our vein doctors discuss your symptoms, examine your leg veins, review your medical history, and administer vascular imaging tests to trace the root cause of your vein problems. After the diagnosis, they curate a personalized minimally invasive vein treatment plan to address your specific needs and goals. Our vein center in Clifton only provides minimally invasive vein treatments that conclude within an hour with no harsh complications or downtime. As such, you can resume your daily activities as soon as you leave our vein center in Clifton.
The following are your minimally invasive vein treatment options at our vein center in Clifton, NJ: Endovenous Ablation (radiofrequency and laser), Venaseal (vein glue), Clarivein (mechanochemical ablation), Sclerotherapy, Foam Sclerotherapy, pre-mixed Foam Sclerotherapy and Phlebectomy (microsurgery). 
Talk to Our Team of Ivy League-Educated Vein Doctors Today
Our vein centers in New Jersey are led by a team of talented board-certified vein specialists. We hand-pick our vein doctors from the country's leading residency programs, ensuring the highest standards of skills and experience. Most of our vein specialists are officially recognized by the American Board of Venous and Lymphatic Medicine (ABVLM), establishing them among the upper echelons of vein doctors in the country. Furthermore, our vein doctors are incredibly friendly and compassionate — they ensure your comfort (physical and emotional) through every stage of the vein treatment journey.
Our vein center in Clifton is led by Dr. Mitchell Karmel, a board-certified and Harvard-trained vein doctor with a perfect track record.