About Radiofrequency Ablation (RFA)
What is Radiofrequency Ablation?
Radiofrequency ablation is a minimally invasive procedure for varicose veins and chronic venous insufficiency, the circulatory disorder responsible for most vein problems. This procedure involves channeling thermal energy into the diseased vein via a catheter, making it collapse and get reabsorbed by the body. Once the diseased vein is neutralized, the accumulated blood flows freely into healthier veins, restoring optimal blood circulation to the heart.
Radiofrequency ablation is particularly effective because it treats chronic venous insufficiency, the root cause of varicose veins and spider veins. This prevents your vein problems from returning later, a common problem with many treatments. Radiofrequency ablation is usually performed by licensed physicians over two appointments; the first appointment involves diagnosis and treatment planning, and the second appointment involves the procedure.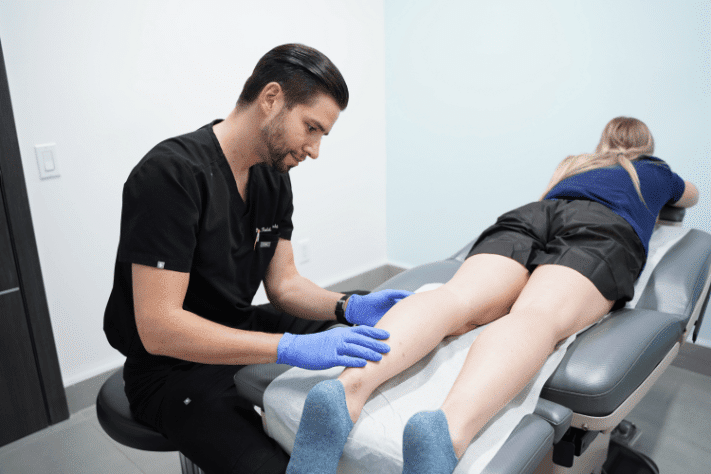 Radiofrequency ablation is a procedure wherein thermal energy is used to heat up, shrink, and collapse the diseased saphenous vein responsible for your vein problems.
During the procedure, your vein doctor in New Jersey will numb your skin's surface by applying local anesthesia. Next, the vein doctor will make a small incision on your legs and insert a thin tube called a catheter through the incision. The catheter is driven into the diseased saphenous vein under ultrasound guidance to ensure optimal accuracy and precision. Once the catheter is lodged in place, the vein doctor injects tumescent anesthesia around the veins. The local anesthesia numbs the surrounding tissues and insulates against the heat generated within the vein. Finally, the catheter is activated to generate thermal energy, which collapses the diseased saphenous vein. The accumulated blood reroutes into healthier leg veins, restoring effective blood circulation to the heart.
Radiofrequency ablation has a 98% success rate and involves no downtime, so you can resume your daily activities immediately. In fact, most of our patients seek treatment during their lunch break because it concludes within 30 minutes. You may experience mild swelling, discomfort, and numbness on your legs for a few hours or days, but the sensation dissipates quickly. This treatment is also covered by most insurance plans.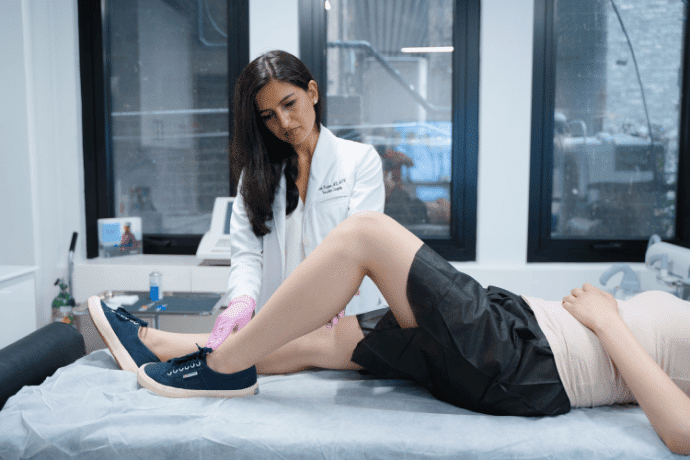 What is the Pros and Post-Treatment Recovery Like?
After radiofrequency ablation, the vein doctor will wrap your leg in an ACE bandage and recommend wearing compression stockings. You can take the bandages off after 24 hours, but you should wear compression stockings for at least 7 days. This will prevent blood from pooling in your leg veins and facilitate optimal blood circulation. There's no downtime after radiofrequency ablation, so you can resume your daily activities and work immediately.
Chronic venous insufficiency is a dangerous medical condition that worsens if left untreated. That's why you must consult reliable vein centers in New Jersey if you have the signs and symptoms of vein disease, such as varicose veins, spider veins, leg heaviness, restless legs syndrome, leg cramps, etc.
Radiofrequency ablation is an extremely safe and painless procedure with a negligible risk of complications. However, you should only have it performed at state-of-the-art vein centers in New Jersey to avoid the complications and harsh side effects. Our vein doctors take all necessary precautions to ensure optimal comfort and safety.
At our spider vein and varicose vein centers in New Jersey, we always examine your leg veins, review your medical history, and discuss your goals to curate the ideal vein treatment plans. That's primarily how we maintain a spotless track record. Please schedule an appointment with our vein doctors in NJ state for more information about radiofrequency ablation and vein treatments.
Not sure if you're covered?
Try our FREE Health Insurance Coverage Checker by filling out this form: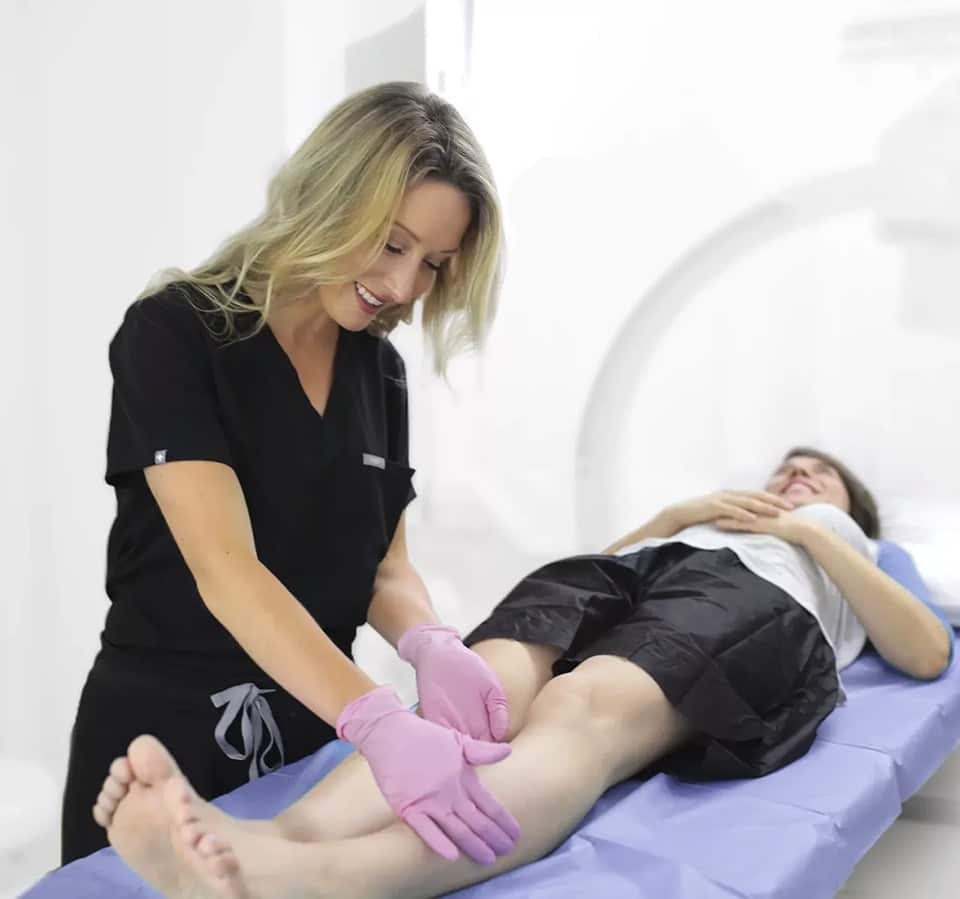 Contact Us
Speak with one of our representatives right away; they'll answer any concerns about insurance coverage, scheduling an appointment, or the locations of our vein centers in NJ state. Call (973) 447-3227
Book Online
Book now on our 
Book Appointment
page at our New Jersey Vein Center. We offer Free Insurance Verification before your appointment.
Get Directions
Learn how to easily get to your nearest New Jersey Vein Center.