Call to book an
appointment:
Paramus New Jersey
140 NJ-17 No.269 Paramus, New Jersey, 07652
(973) 447-3227
We Offer Free Insurance Verification
Our free medical insurance team will answer all your questions.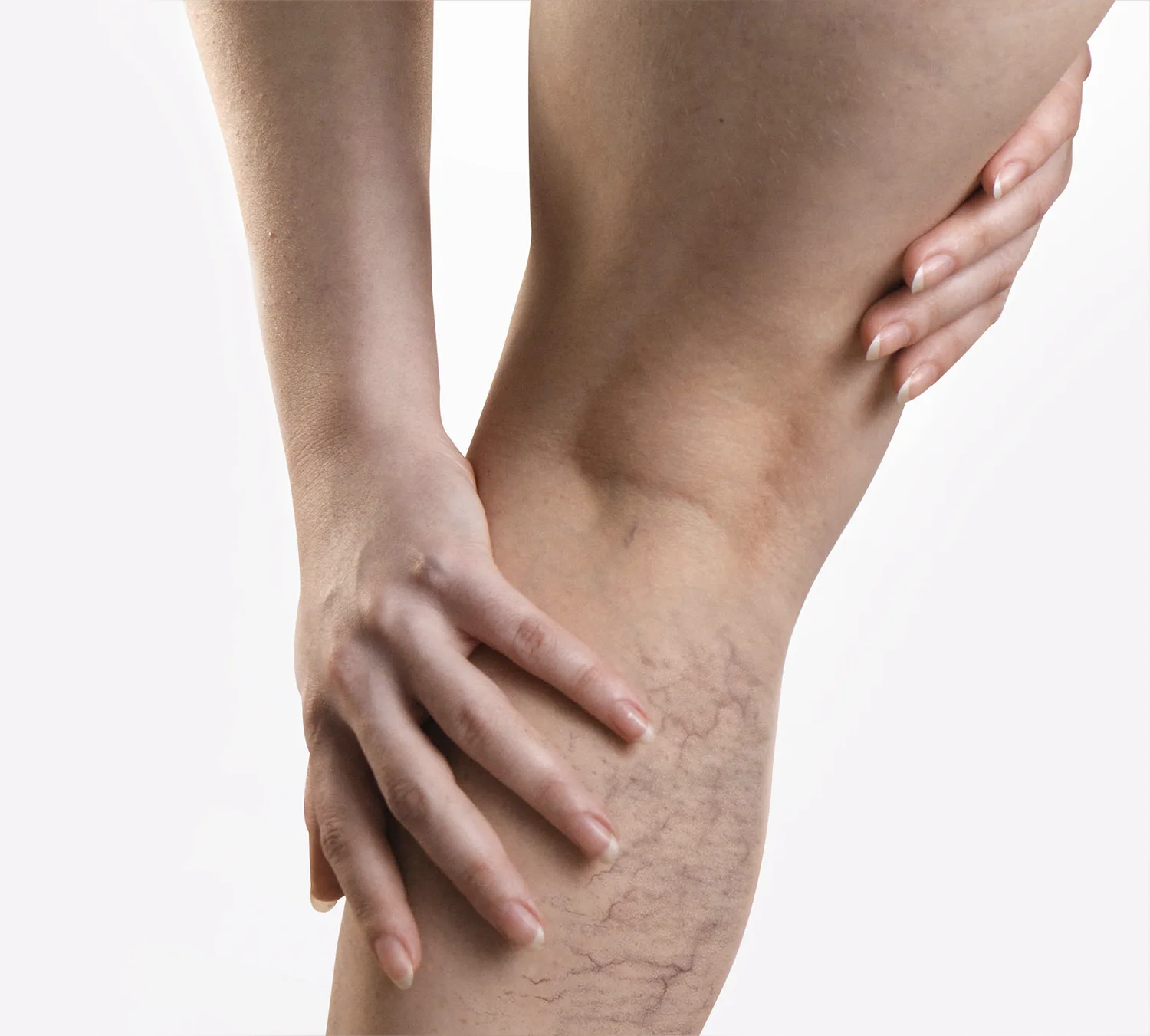 Spider and Varicose Vein Center:
Do you have spider veins, varicose veins, or other symptoms of vein disease?
Contact our board-certified vein specialists today.
Do you have spider veins, varicose veins, leg heaviness, restless leg syndrome, throbbing leg veins, frequent leg cramps, leg swelling, or aching and itching sensations on your legs? Do these symptoms worsen at night or after sitting or standing for long periods? If so, you may have underlying chronic venous insufficiency, a medical condition wherein the collapse of your vein valves makes blood accumulate in your leg veins, leading to increased vein pressure and the gradual formation of spider veins and varicose veins.
If you have the signs or symptoms of vein disease, we encourage you to contact the board-certified vein specialists at our vein center in Paramus, NJ.
Chronic venous insufficiency is an extremely common condition — over 30% of Americans suffer from vein disease symptoms at some point. However, most inexperienced vein doctors and vein centers only treat the superficial symptoms of vein disease (spider veins and varicose veins) rather than the underlying problems. The cosmetic approach to vein care often leads to spider vein recurrence — spider veins will keep returning until the underlying vein disease isn't treated. However, our vein doctors in Paramus ensure optimal and long-lasting results.
We've selected our vein doctors from the country's leading residency and fellowship programs. They're officially certified by the American Board of Venous and Lymphatic Medicine (ABVLM), an organization that only certifies the country's top 1% vein doctors, i.e., those who successfully pass their challenging tests, evaluations, and requirements. Furthermore, our vein experts have specialized training in the latest vascular imaging techniques and minimally invasive treatments. As such, at our vein center in Paramus, you'll be treated by the country's leading vein physicians.
Your minimally invasive vein treatment experience is painless, comfortable, and convenient.
The vein doctors at your vein center in Paramus ensure you have a painless and comfortable vein treatment experience. We avoid complex surgeries in favor of minimally invasive vein treatments and  cookie-cutter vein treatments in favor of a personalized vein care approach.
Our vein doctors discuss your symptoms, review your medical history and insurance coverage plans, and administer the latest vascular imaging tests to curate highly-individualized vein treatment plans. Each vein treatment plan is calibrated according to your unique goals and needs. Furthermore, we only provide non-surgical and in-office procedures that conclude within an hour with no downtime or complications. In fact, most of our patients resume their daily activities immediately after their vein treatment at our vein center in Paramus.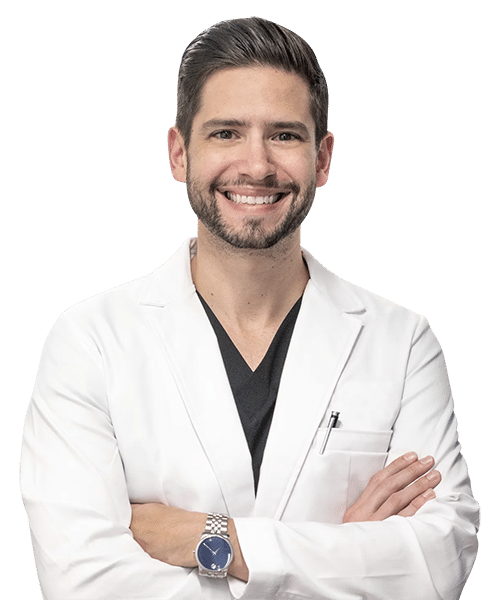 Non-Surgical Varicose & Spider Vein
Treatments in Paramus, NJ
Sclerotherapy
MINIMALLY-INVASIVE | NON-SURGICAL
Sclerotherapy is a treatment for varicose veins that improves their appearance.
RF Ablation
MINIMALLY-INVASIVE | NON-SURGICAL
RF Ablation treatment is a minimally invasive vein removal method.
EVLA
MINIMALLY-INVASIVE | NON-SURGICAL
Under local anesthetic, Laser Ablation is a method used to treat Chronic Venous Insufficiency.
ClariVein
MINIMALLY-INVASIVE | NON-SURGICAL
ClariVein is an endovascular varicose vein treatment. Is one of the most up-to-date and successful techniques.
VenaSeal
MINIMALLY-INVASIVE | NON-SURGICAL
This treatment for varicose veins is effective, safe, and unique.