Who is the Best Varicose Vein Doctor Near Hackensack? And Other Questions

Who is the best varicose vein doctor near Hackensack?
Dr. Todd Kobrinski is widely recognized as one of the best varicose vein doctors near Hackensack. From a practical standpoint, he's one of the most popular doctors amongst patients in Hackensack because his vein clinic is located at 140 NJ-17 #103, Paramus, less than 5 minutes from Paramus via Central Ave and a short drive from the Paramus Park Mall. As such, patients from Hackensack and other nearby areas can schedule a consultation and drive over for their vein treatment during their work lunch break.
However, Dr. Kobrinski's skills and experience go well beyond accessibility. He's an incredibly experienced vein doctor specializing in venous medicine and cardiovascular disease. He has performed hundreds of minimally invasive vein treatments without complications, as evidenced by his 5-star ratings and reviews from patients. He also has an impressive educational background — he completed eight years of extensive post-graduate training through the Icahn School of Medicine at Mount Sinai St. Luke's Roosevelt Hospital Center in New York City.
Dr. Kobrinski also happens to be an incredibly friendly and compassionate vein doctor. That's an important quality because it determines your overall vein treatment experience. He explains every step of the vein treatment process to his patients to ensure they feel emotionally comfortable — clarity can alleviate considerable anxiety and discomfort. His vein care staff also handles all your insurance details and provides free insurance verification, so you know exactly how much you'll owe during the appointment itself.
How can I identify the best vein centers near my location?
It's not enough to find the best vein doctors in your area; you must also look for state-of-the-art vein centers. Patients with spider veins often consult medical spas because they assume spider veins are purely cosmetic concerns. However, you must always consult reputable vein centers that diagnose the root cause of your spider veins to provide effective vein treatments. You must consider several crucial factors when looking for vein clinics.The following are some valuable tips on finding the best vein clinics:
Use google search to locate the nearest vein clinics.
Focus on vein centers with 5-star ratings and reviews from all patients.
The vein center should be led by exceptional board-certified vein doctors.
The vein clinic should have state-of-the-art infrastructure.
They must only provide minimally invasive vein treatments instead of surgeries.
The vein center must provide free insurance verification.
They should accept all major insurance plans, including Medicare.
What causes spider veins and varicose veins?
Spider veins and varicose veins are often symptomatic of underlying venous insufficiency, a medical condition wherein the collapse of your vein valves makes blood accumulate in your leg veins. The continued accumulation of blood in the leg veins leads to vascular dilation, manifesting in the form of spider veins and varicose veins.
Is vascular disease the same as artery disease?
Vascular disease is different from artery disease because they affect different types of blood vessels. Vascular disease or chronic venous insufficiency affects the veins, i.e., the blood vessels carrying blood from the limbs to the heart. Artery disease affects the arteries, i.e., the blood vessels carrying blood from the heart to the limbs.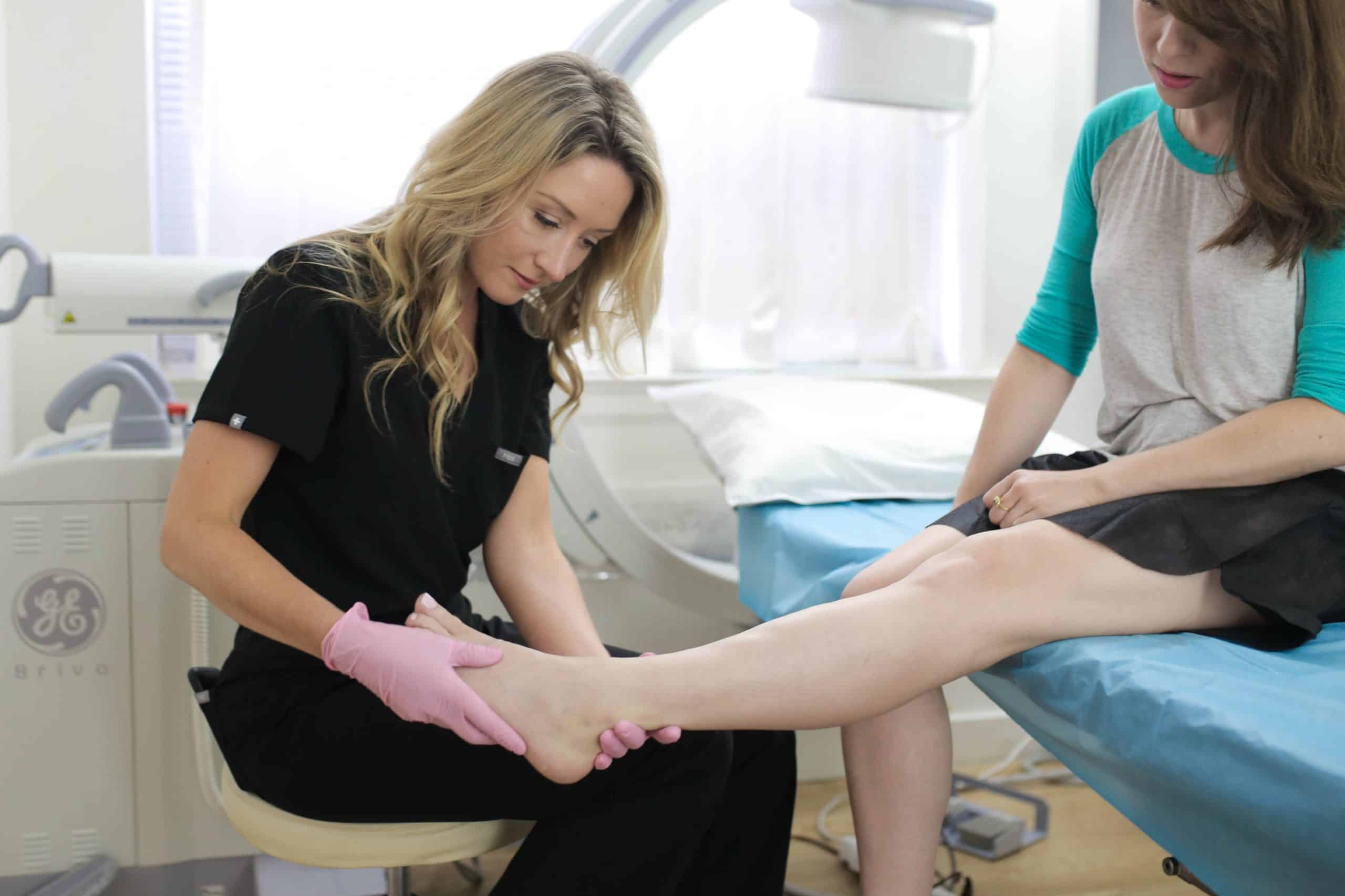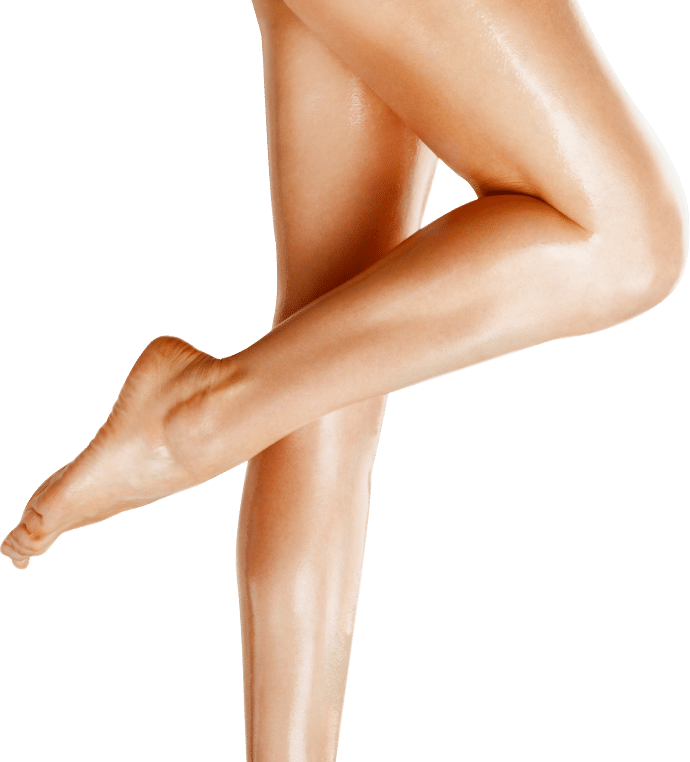 BOOK AN APPOINTMENT
Do you have any symptoms? Consult now with one of the Best Vein Specialist in New Jersey
Your information is encrypted and secure. By registering you confirm that you accept Terms and Conditions and Privacy Policy
Do I need vascular surgery for my spider veins and varicose veins?
No, you don't need vascular surgery for spider veins and varicose veins. In fact, you must avoid vein doctors that recommend vascular surgeries because they're relatively ineffective, complicated, risky, and involve considerable downtime. The presence of minimally invasive treatments has made vascular surgeries obsolete.
Can a dermatologist remove varicose veins?
Yes, dermatologists can also remove spider veins and varicose veins. However, they generally focus on the cosmetic aspects of your vein problems, using laser treatments to make the visible veins shrink and fade away. However, this method often leads to a relapse or recurrence because the underlying venous insufficiency hasn't been addressed.
Is walking good for varicose veins?
Yes, walking is good for varicose veins because it encourages blood circulation and relieves some of the pressure from your leg veins. However, walking and regular exercise only provides temporary relief from the discomfort caused by varicose veins — they don't treat the underlying problem.
Is a massage good for varicose veins?
A massage can improve the blood circulation in your leg veins, pushing some of the accumulated blood back towards the heart. However, it only provides temporary relief from varicose veins because it doesn't address the underlying venous insufficiency.
How can I repair my veins naturally?
You can't repair your leg veins through home remedies, natural remedies, topical creams, or other such solutions. Wearing compression stockings and engaging in calf-based workouts can improve blood circulation and alleviate the discomfort, but they can't treat vein disease. The only way to treat vein disease is through minimally invasive vein treatments.
What happens if I don't treat varicose veins?
If you don't treat varicose veins, the continued accumulation in your blood vessels may cause bleeding and other complications. Over time, untreated vein disease leads to skin disease, skin discoloration, leg ulcers, and deep vein thrombosis. As such, you must contact vein doctors for varicose vein treatment.
What are the best minimally invasive vein treatments?
Radiofrequency ablation, endovenous laser ablation, and VenaSeal are some of the best minimally invasive vein treatments. During these procedures, the vein doctor uses thermal energy, laser energy, or medical adhesives to close the diseased saphenous vein, making the accumulated blood reroute to healthier leg veins. The diseased vein eventually hardens and gets absorbed by the body. These procedures are non-surgical, cause no pain, have a negligible risk of complications, and conclude within an hour with no downtime.
NJ Vein Doctors

Meet our team of New Jersey Vein Treatment Specialists
Vein Treatments are covered by most major medical insurances, including Medicare. Call us today to verify your insurance for FREE >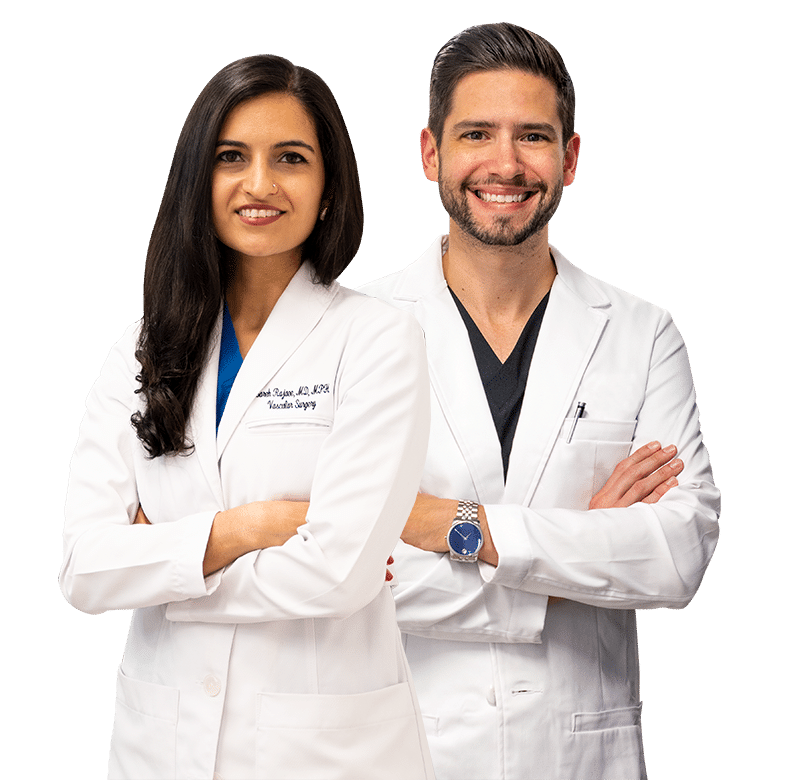 Meet our Team of Top Vein Specialists in New Jersey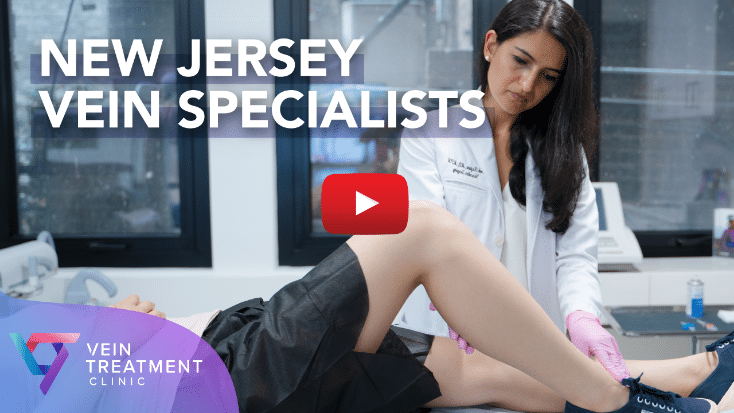 Slide One