5 Qualities of the Best Varicose Vein Doctor Near Paramus

Dr. Todd Kobrinski: The Best Varicose Vein Doctor in Paramus
Dr. Todd Kobrinski is an exceptionally talented and popular varicose vein doctor in Paramus, specializing in venous medicine and cardiovascular disease.
Dr. Kobrinski is currently the leading vein doctor in Vein Treatment Clinic's Paramus location at 140 NJ-17 #103, just off the NJ-17 and Garden State Parkway, a short drive from the Paramus Park Mall. His vein clinic is easily accessible to patients in and around Paramus, offering plenty of parking spots. You may schedule an appointment online or call us at +1 201-485-5020.
Having said that, this article describes the 5 essential qualities that make Dr. Kobrinski such a popular vein doctor in Paramus. You may go through this article if you want to learn more about your potential vein doctor (we applaud you on your diligence). However, you may also go through these qualities to learn more about what you should expect from other vein doctors, wherever you might be.
Let's start with the most evident and important factor — Dr. Kobrinski's track record.
Varicose vein treatments are generally fairly simple, straightforward, and safe, with a negligible risk of complications. As such, you should only focus on vein doctors with perfect track records. The best way to gauge a vein doctor's track record is through their patient reviews and testimonials, generally available in their Google listings.
Dr. Kobrinski maintains 5-star ratings and reviews from all patients, evidence of his exceptional standards of patient care. Most of his patients rave about their treatment experience and interaction with Dr. Kobrinski.
One of his recent patients said:
"I can't say enough about how wonderful Dr. Kobrinski and his staff are. Not only are they friendly and kind, but they were incredibly patient and accommodating when I had an insurance change.
Dr. Kobrinski is both incredibly professional and down to earth.  He has shown true commitment to solving my issues, but the added bonus is that he was so understanding. He listened to every concern and fear and never made me feel silly for asking any questions. He is also incredibly calm, which is invaluable if you are a nervous patient.
I would highly recommend Dr. Kobrinski and Staff to anyone looking to move forward with a consult or procedure. I only wish I had booked mine sooner."
#2. Educational Background
Dr. Kobrinski has an exceptional educational background, having completed extensive residency and fellowship training at some of the country's finest medical institutions.
The following is an overview of Dr. Kobrinski's training background:
Bachelors and Master of Science degrees from George Washington University.
Medical degree from Nova Southeastern University in Florida.
Post-graduate training from the Icahn School of Medicine at Mount Sinai St. Luke's Roosevelt Hospital Center in New York City.
3-Year Residency in Internal Medicine.
5-Year Subspecialty Fellowships in Cardiovascular Disease and Clinical Cardiac Electrophysiology.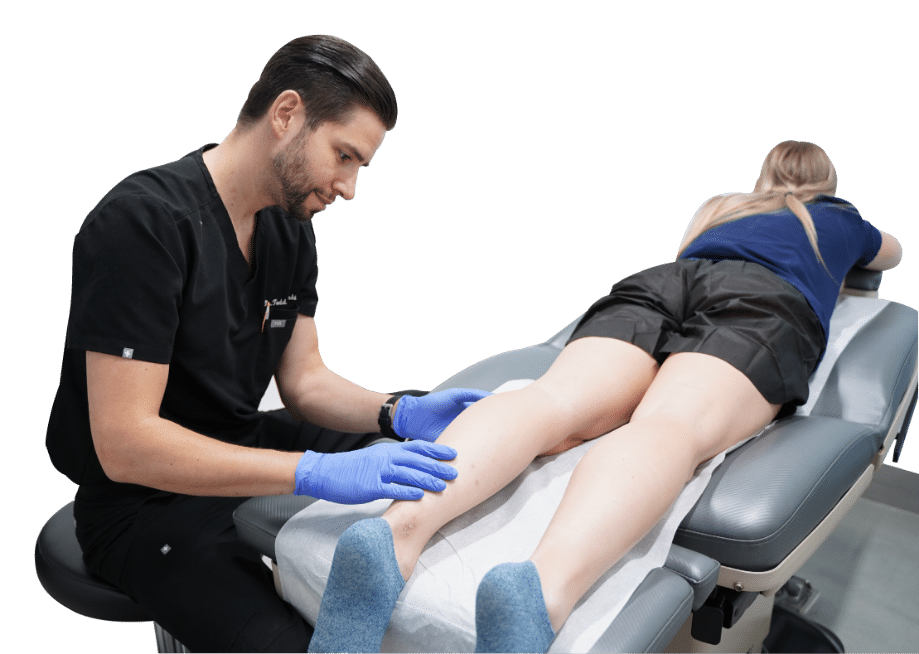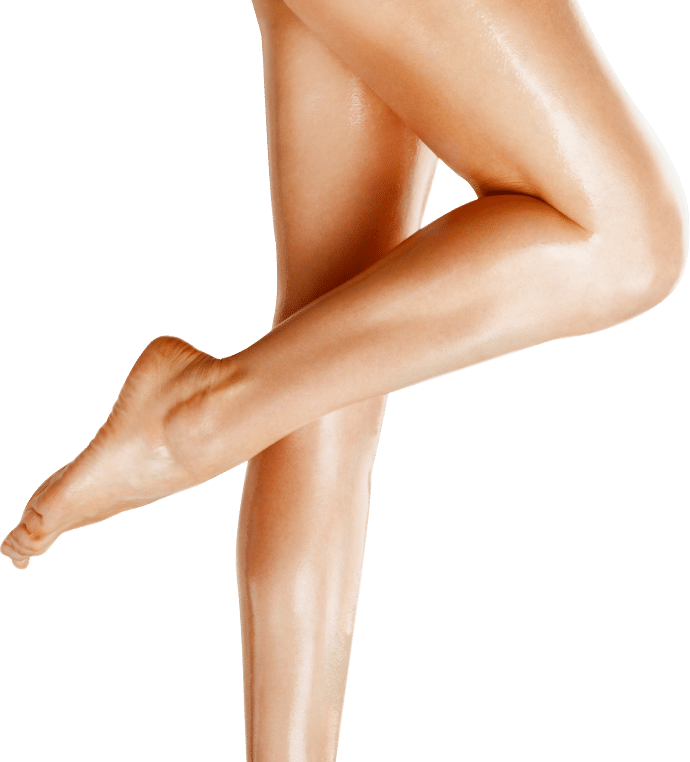 BOOK AN APPOINTMENT
Do you have any symptoms? Consult now with one of the Best Vein Specialist in New Jersey
Your information is encrypted and secure. By registering you confirm that you accept Terms and Conditions and Privacy Policy
#3. State-of-the-Art Clinic
Even the best vein doctors need access to the right infrastructure and technologies. It's a good thing Dr. Kobrinski has a strong support network in the form of a state-of-the-art vein clinic with an exceptionally talented vein care staff.
Vein Treatment Clinic is a state-of-the-art medical center outfitted with the latest vein treatment equipment, including ClariVein, ClosureFAST, VNUS, etc. These technologies allow Dr. Kobrinski to provide seamless, efficient, and effective treatments without downtime, discomfort, or complications.
#4. Comprehensive Vein Treatments
Dr. Kobrinski has a comprehensive vein treatment plan that ensures optimal and lasting results. He avoids vascular surgeries because they have a high risk of complications and recurrence. And he always conducts vascular imaging tests to determine if you have underlying vein disease, allowing him to treat the root cause of your vein problems rather than just the superficial symptoms.
The following is an overview of Dr. Kobrinski's vein treatment process:
Diagnosis: Examine your leg veins, review your medical history, and run vascular imaging tests to diagnose the root cause of your vein problems.
Treatment Plan: Curate the ideal treatment plan based on your diagnosis, cosmetic goals, medical history, and insurance coverage options.
Primary Treatment: Treat the underlying venous insufficiency with minimally invasive varicose vein treatments, such as radiofrequency ablation, endovenous laser ablation, and VenaSeal.
Cosmetic Treatment: Treat the spider veins and superficial varicose veins with minimally invasive cosmetic treatments, such as sclerotherapy and ambulatory phlebectomy.
Aftercare: Discuss your post-treatment recovery guidelines and aftercare, such as exercise and wearing compression stockings.
#5. Insurance Verification
Varicose vein treatments are covered by most insurance plans, but only if you have underlying venous insufficiency. Dr. Kobrinski and his staff go above and beyond what's necessary to help minimize your out-of-pocket financial burden.
Dr. Kobrinski's medical center has the following features to help you with the payments:
Free insurance verification even before you make an appointment.
You receive a complete breakdown of the costs of all your treatment options with and without insurance coverage at the end of your appointment.
Assistance in maximizing your insurance coverage.
Dr. Kobrinski considers your insurance coverage options while curating a treatment plan to ensure you can access the treatment.
Dr. Kobrinski always conducts vascular imaging tests with visual evidence of vein disease to support your insurance claims.
We often help extend coverage to sclerotherapy, a treatment that's not usually covered by most insurance plans.
Accessible financial plans to help pay for the treatment if you're not eligible for insurance coverage.
Please discuss your insurance coverage options with your vein doctor. You may schedule an appointment and ask for free insurance verification today.
NJ Vein Doctors

Meet our team of New Jersey Vein Treatment Specialists
Vein Treatments are covered by most major medical insurances, including Medicare. Call us today to verify your insurance for FREE >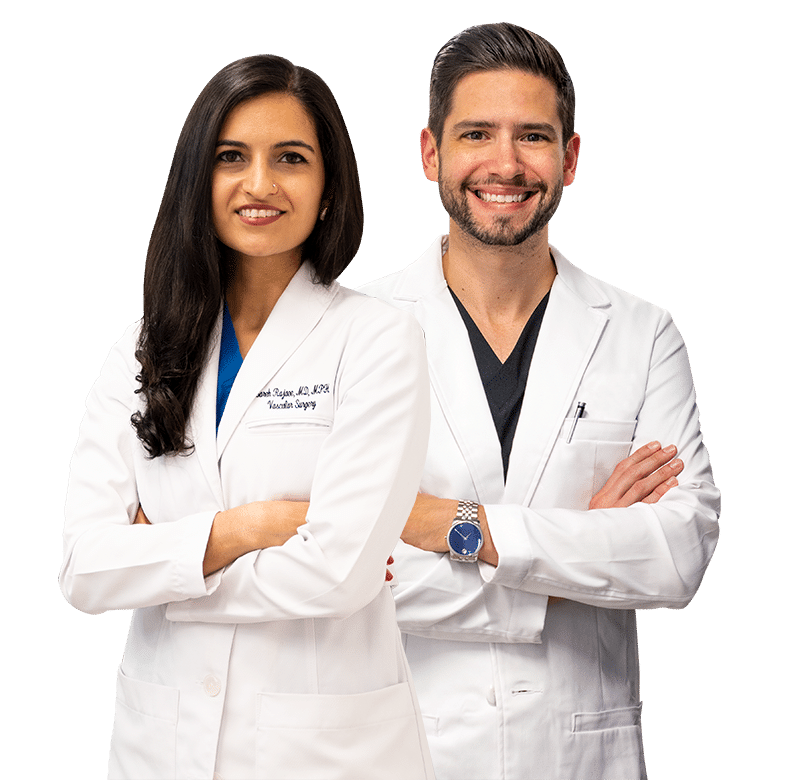 Meet our Team of Top Vein Specialists in New Jersey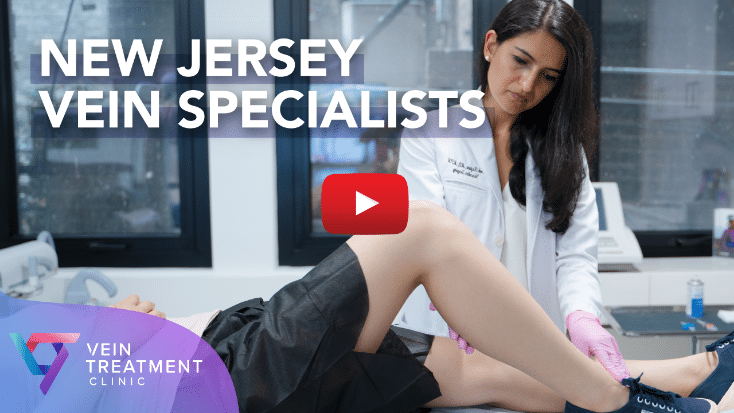 Slide One