Who is the Best Varicose Vein Doctor in Paramus? And Other Questions

Who is the best varicose vein doctor in Paramus?
Dr. Todd Kobrinski has a strong reputation as one of the best varicose vein doctors in Paramus. In fact, he has a perfect track record and ensures lasting results, as evidenced by his 5-star ratings and reviews from patients. One of his recent patients said, "Dr. Kobrinski and staff universally offered a very friendly atmosphere, professionalism, and excellent treatment. Questions were answered patiently and completely, always with a smile on everyone's face. A follow-up phone after each treatment was always provided. I am 100% satisfied with the treatment I received from Dr. Kobrinski and the attention to detail from his staff."
While ratings are certainly important, you must also gauge a vein doctors' skills and experience from other factors. Dr. Kobrinski has an exceptional educational background, having completed eight years of extensive post-graduate training through the Icahn School of Medicine at Mount Sinai St. Luke's Roosevelt Hospital Center in New York City. During this time, he completed a 3-year Residency in Internal Medicine and subspecialty Fellowships in Cardiovascular Disease and Clinical Cardiac Electrophysiology. He currently specializes in venous medicine, cardiovascular disease, and the latest minimally invasive treatments for varicose veins and spider veins.
Dr. Kobrinski also happens to be exceptionally compassionate, friendly, and talented, which is why patients visit his clinic from all corners of the country. He's the leading vein doctor at Vein Treatment Clinic's office at 140 NJ-17 #103, Paramus, just off the Garden State Parkway and close to the Paramus Park Mall. You may schedule a consultation online or call us at +1 201-485-5020.
What are the qualities of the best vein doctors?
Although Dr. Kobrinski is one of the most talented vein doctors in New Jersey, he might not be accessible to you for several reasons, including location, distance, or other factors. As such, wherever you might be, you can focus on the following qualities to find the best vein doctors near your location:
5-Star Ratings: The vein doctor should have a perfect track record — the best way to gauge their track record is through their patient reviews and ratings.
Board Certification: Although board certification isn't essential, you should focus on board-certified vein doctors with exceptional educational backgrounds. It helps distinguish the most talented and skilled vein doctors from the rest.
Minimally Invasive Treatments: You must look for vein doctors providing minimally invasive procedures, such as radiofrequency ablation, endovenous laser ablation, and sclerotherapy. You should, conversely, avoid vein doctors that recommend surgical options.
Vein Clinic: The best vein doctors should also have access to state-of-the-art vein clinics outfitted with the most advanced technologies, such as ClariVein, ClosureFAST, VNUS, etc.
Insurance Verification: You must look for vein doctors and vein centers that provide free insurance verification. The vein doctor must also consider your insurance coverage options while curating a treatment plan.
How do I know if I need to consult vein doctors?
You should consult vein doctors if you have any of the signs or symptoms of vein disease, a dangerous medical condition wherein the collapse of your vein valves makes blood accumulate in your leg veins. The following are the earliest signs and symptoms of vein disease:
Leg heaviness.
Leg pain.
Frequent leg cramps.
Restless leg syndrome.
Leg swelling.
Spider veins — dense clusters of blood vessels on the skin's surface.
Varicose veins — bulging leg veins protruding from the skin's surface.
Symptoms worsen at the end of the day or after long periods of sitting or standing still.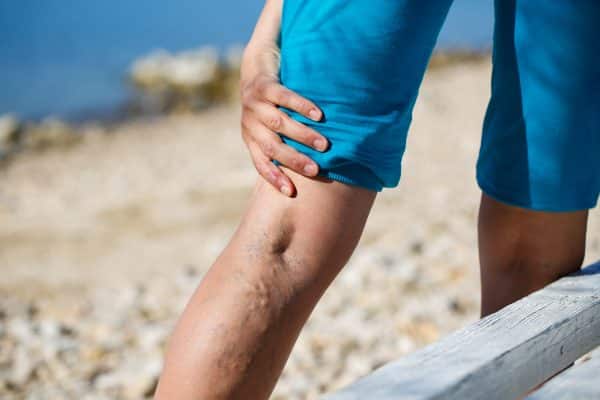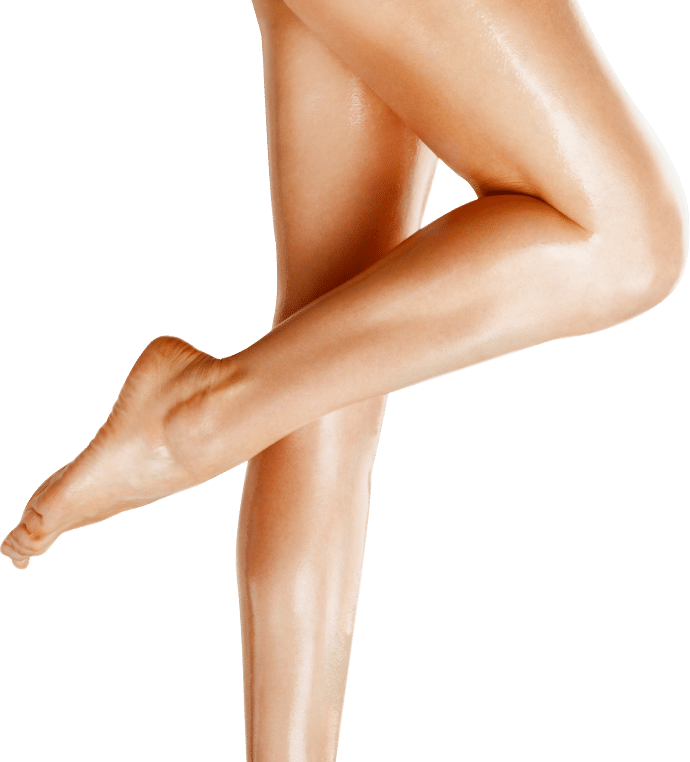 BOOK AN APPOINTMENT
Do you have any symptoms? Consult now with one of the Best Vein Specialist in New Jersey
Your information is encrypted and secure. By registering you confirm that you accept Terms and Conditions and Privacy Policy
Why do all vein doctors recommend minimally invasive treatments for spider veins and varicose veins?
Until recently, the only way to treat vein disease was through complex surgical procedures that involve considerable downtime and possible hospitalization. However, surgical procedures have completely fallen out of favor because they're needlessly complicated, risky, and inconvenient. Minimally invasive vein treatments are far better for the following reasons:
Non-surgical treatments.
Performed under local anesthesia, so they're painless and comfortable.
Negligible risk of complications.
Minimal side effects, such as redness, swelling, etc.
No downtime or hospitalization.
Immediate return to daily activities.
Nearly perfect success rate.
What happens during the vein treatment process?
Dr. Kobrinski has an incredibly comprehensive yet straightforward vein treatment process that ensures optimal and lasting results. His vein treatment plan is starkly different from most medical centers because he pays special emphasis on diagnosis. He diagnoses the root cause of your spider veins to identify and treat the underlying problem, minimizing the risk of recurrence. That's one of the several means whereby he maintains a perfect track record.
The following are the steps involved in Dr. Kobrinski's comprehensive vein treatment process:
The vein doctor holds a personal consultation to review your medical history, discuss your goals and symptoms, and examine your leg veins.
He conducts advanced vascular imaging tests to visualize the blood flow in your leg veins and identify the root cause of your vein problems.
He performs minimally invasive vein treatments that use thermal energy, laser energy, or medical adhesives to seal the diseased vein responsible for your vein troubles. The accumulated blood reroutes to healthier leg veins to restore optimal blood circulation.
He performs sclerotherapy treatment to remove the visible spider veins from the skin's surface. The spider veins gradually fade away in 2 to 3 weeks.
He discusses your post-treatment guidelines and aftercare, following which you can resume your daily activities immediately.
NJ Vein Doctors

Meet our team of New Jersey Vein Treatment Specialists
Vein Treatments are covered by most major medical insurances, including Medicare. Call us today to verify your insurance for FREE >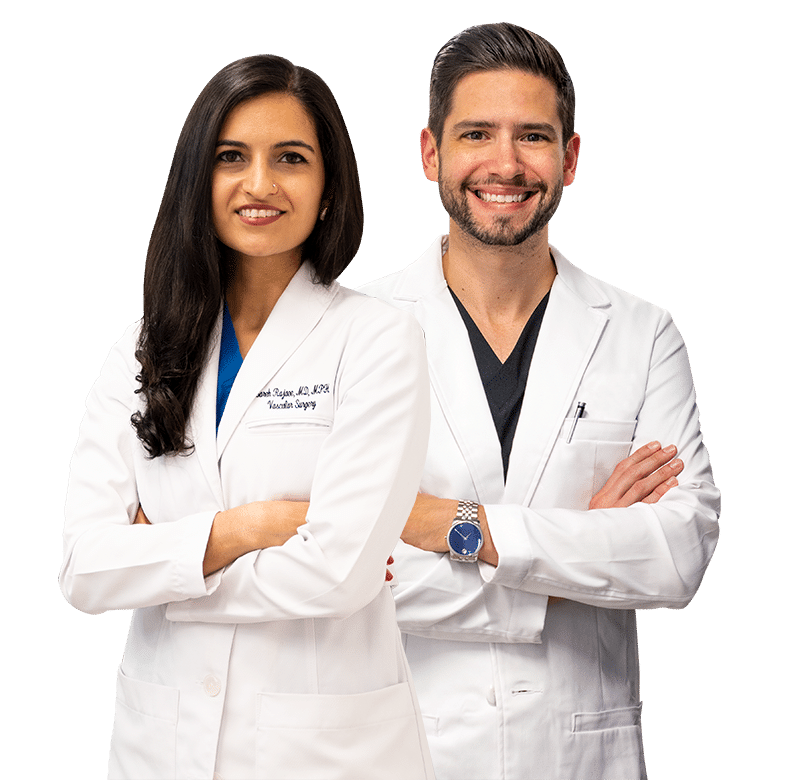 Meet our Team of Top Vein Specialists in New Jersey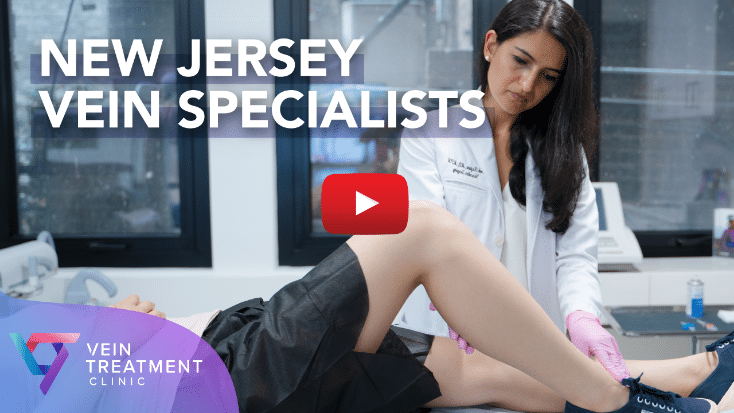 Slide One