8 Tips on Finding the Best Vein Center near Hackensack, NJ

Tip #1. Google is the ideal platform to find all the reputable vein centers and vein doctors near your location.
​If you're looking for the best vein center near Hackensack, you should start your search with Google. When you google "best vein center near Hackensack," you'll get a list of some of the most reputable vein clinics near Hackensack, arranged according to their ratings or their proximity to your current location. You can use this information to narrow down your search to vein centers within a reasonable distance, focusing on those that you can drive to within a few minutes.
Vein Treatment Clinic Paramus is one of the most accessible vein centers for Hackensack patients. VTC Paramus is at 140 NJ-17 Suite #103, Paramus, just off the garden state parkway and less than 5 minutes from Hackensack via Central Ave and NJ-17 N. You can also drive down to VTC Paramus from Hackensack via Summit Ave and Spring Valley Ave, but that will take about 10 minutes. Our vein center is close to the popular Paramus Park Mall.
Tip #2. Look for vein centers with 5-star ratings and amazing reviews from their patients.
Google provides loads of information beyond just the location of vein centers. You can also browse through the google listings to learn about the vein centers' timings, COVID-19 information, website links, and reviews from patients. The last of these — patient reviews — is particularly useful when looking for the best vein center near Hackensack. The patient reviews in Google are completely authentic and unbiased because they can't be manipulated or modified by the vein centers — they have to be left by patients.
Vein Treatment Clinic Paramus is the best-rated and most reputable vein center near Hackensack with unanimous 5-star ratings and reviews. According to one of our patients, "I highly recommend Vein Treatment Clinic for treating leg pain and varicose veins! I'm so glad I found a doctor who is able to communicate the medical lingo in terms I understand. The staff is great! They're really friendly and were very helpful scheduling my appointments and informing me of the post-procedure care instructions. I can tell this place really cares about their patients."
Tip #3. The best vascular surgeons don't just need experience and skills but also great bedside manners.
When looking for vein doctors, most patients only look for certifications, experience, and training background. All of that is necessary and important — you must find vein doctors with exceptional educational and training backgrounds. However, patients don't pay enough emphasis on the vein doctor's bedside manners and general vein care philosophy. You may think factors like a compassionate attitude and patience don't matter, but they're extremely important when it comes to vein treatments. Compassionate vein doctors generally discuss your concerns and symptoms at greater lengths to personalize a treatment plan to address your unique concerns, which, in turn, leads to a better vein treatment experience.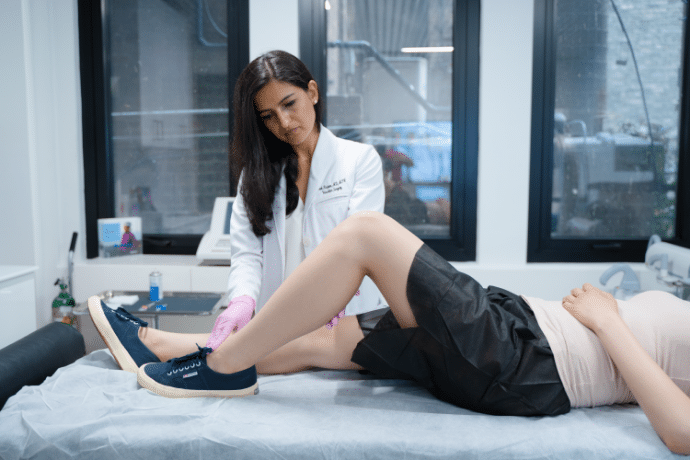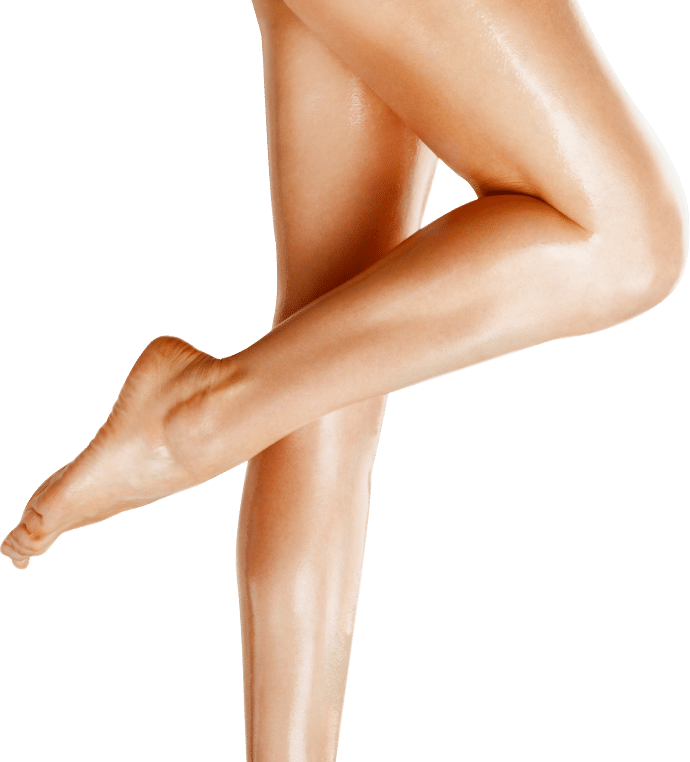 BOOK AN APPOINTMENT
Do you have any symptoms? Consult now with one of the Best Vein Specialist in New Jersey
Your information is encrypted and secure. By registering you confirm that you accept Terms and Conditions and Privacy Policy
Dr. Kobrinski is the best vascular surgeon near Hackensack, NJ. He's an incredibly skilled, talented, and experienced vein specialist with years of experience in venous disease and cardiovascular disease treatments. He carefully examines the root cause of your vein problems to recommend the ideal treatments. He has a great training background, having completed an 8-years post-graduate training through the Icahn School of Medicine at Mount Sinai St. Luke's Roosevelt Hospital Center in New York City. But more than anything else, Dr. Kobrinski is beloved by all his patients because he is a warm, charming, and compassionate individual who truly connects with his patients.
Tip #4. Avoid vein doctors and vein centers that recommend vascular surgery.
You must avoid vein doctors and vein centers that recommend vascular surgery for varicose veins and spider veins. In the past, the only way to treat vein problems was through vascular surgery, even though it's relatively ineffective, carries a high risk of complications, and involves downtime. However, modern minimally invasive vein treatments are far more effective, painless, and convenient, so there's no need for vascular surgery anymore.
Tip #5. Find vein doctors who provide personalized care and diagnose vascular disease.
You must find vein doctors who provide personalized care for your vein problems. They should run advanced vascular imaging tests to diagnose the underlying vascular disease and then curate a treatment plan accordingly. Dr. Kobrinski at VTC Paramus personalizes each vein treatment plan to ensure you have a comfortable and effective vein treatment experience. He also considers your medical history and insurance plans while curating a treatment plan.
Tip #6. Most minimally invasive varicose vein treatments are covered by insurance plans.
Most minimally invasive varicose vein treatments are covered by insurance plans if you have underlying vascular disease. As such, you must find vein doctors who accurately diagnose vascular disease, accept all insurance plans, and help you get optimal coverage. Dr. Kobrinski, for example, discusses your insurance coverage options and informs you about your options to curate the ideal vein treatment plan. He aims to minimize your out-of-pocket costs without sacrificing the treatment quality.
Tip #7. Schedule an appointment whenever you notice varicose veins and spider veins.
Most people wait until their vascular disease progresses to a dangerous stage before seeking help. However, you must consult a vascular surgeon when you start noticing the signs and symptoms of vascular disease, such as restless leg syndrome, leg heaviness, frequent leg cramps, spider veins, and varicose veins. For more information, please schedule an appointment online or call +18628998994.
NJ Vein Doctors

Meet our team of New Jersey Vein Treatment Specialists
Vein Treatments are covered by most major medical insurances, including Medicare. Call us today to verify your insurance for FREE >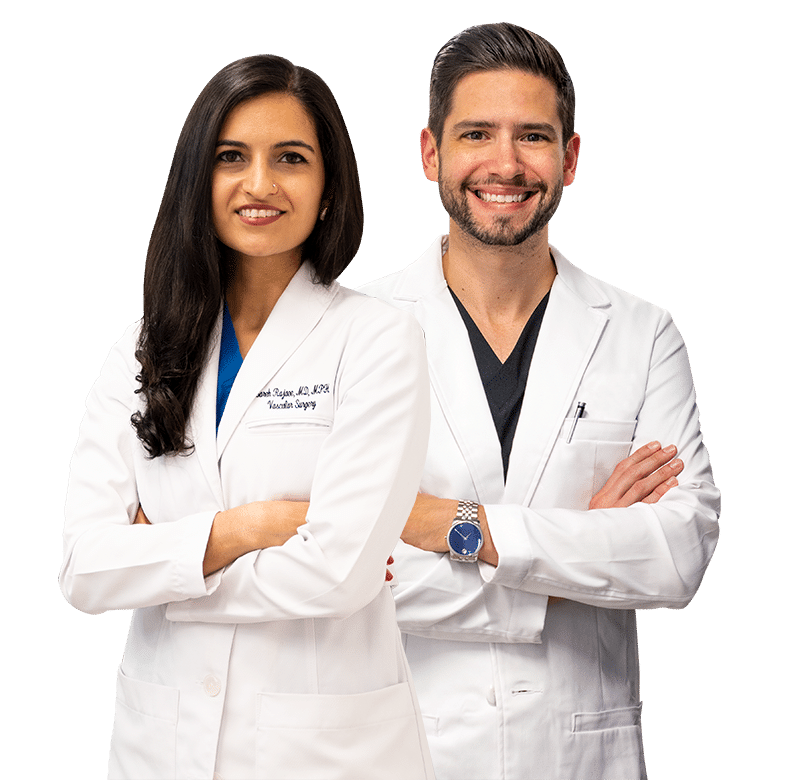 Meet our Team of Top Vein Specialists in New Jersey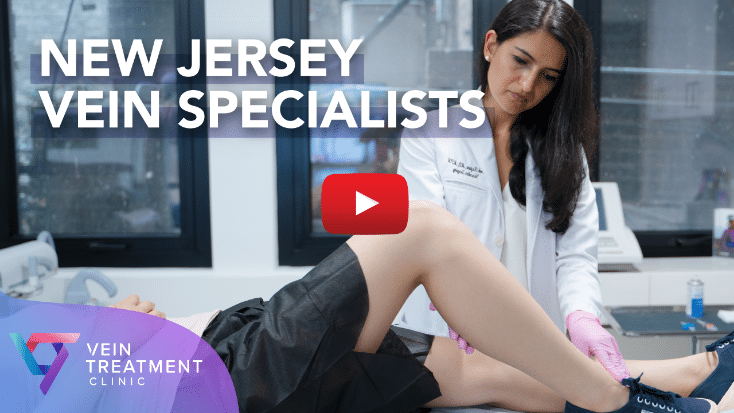 Slide One