How Can I Find the Best Vein Center Near Me in New Jersey?

Step 1: Search for the keywords "best vein center near me in New Jersey."
Most people look for medical centers or vein experts online, and that's where you should start your search. You can google "best vein center near me in New Jersey" to get a list of all the vein centers in New Jersey, arranged by proximity to your current location. Instead of driving straight to the nearest vein clinic, you should go through several other factors. You can filter your Google search results by locational proximity or ratings. You should ideally use Google listings to find the nearest vein centers in New Jersey with 5-star ratings and reviews. As such, you can rest assured that the vein clinic isn't merely accessible but also reputable and reliable.
When you look for the best vein centers in New Jersey on Google, you'll probably come across Vein Treatment Clinic's locations in Paramus and Clifton. Both are 5-star vein centers located in convenient parts of New Jersey. VTC Paramus is just off the garden state parkway, near the Garden State Plaza. And VTC Clifton is right off NJ -3, near the garden state parkway, and just past the Ford dealership on route 46 E. Both of them are highly accessible vein centers in New Jersey; their proximity to the garden state parkway also makes them accessible to patients from across New Jersey.
Vein Treatment Clinic also has stellar 5-star reviews and ratings from patients. One of the reviews reads, "Dr. Kobrinski is both incredibly professional and down to earth. He has shown true commitment to solving my issues, but the added bonus is that he was so understanding. He listened to every concern and fear and never made me feel silly for asking any questions. He is also incredibly calm, which is invaluable if you are a nervous patient." Another reviewer said, "Dr. Rajaee is literally the best; she made me go from hating how my legs looked and not even being able to run because of cramps to such beautiful legs and running with absolutely zero problems."
Step 2: Focus on vein experts or vein doctors with board certifications and exceptional training.
The vein centers' Google listings will also provide other details — a website link, timings, phone number, etc. You can explore the vein centers' details through the website link and go through their vein doctors' profiles. You must find a vein clinic with reputable, highly-skilled, and preferably board-certified vein specialists. Even though board certification isn't necessary, It signifies that the vein doctor has accomplished numerous professional milestones, including residencies, fellowships, and other certification tests. Vein experts must also stay abreast of the latest developments in their field to retain their certification, making it extremely valuable.
Vein Treatment Clinic's offices are led by Dr. Todd Kobrinski and Dr. Sareh Rajaee, and both of them are incredibly talented and skilled vein experts with a perfect track record. Dr. Kobrinski is a friendly and compassionate vein doctor with specialized training in venous medicine and cardiovascular disease. His patients love his friendly nature and ability to alleviate their concerns and anxieties. Dr. Rajaee is a board-certified vascular surgeon with a star-studded educational background. She obtained her medical doctorate from the Alpert Medical School at Brown University, a Masters in Public Health at the Harvard School of Public Health, and completed a Vascular Surgery Residency at Yale New Haven Hospital.
Step 3: Go through the state-of-the-art vein centers' varicose vein treatment options.
Once you've found vein centers with suitable vein doctors, you must go through their treatment options. You should look for a state-of-the-art vein center providing non-surgical and minimally-invasive varicose vein treatments, such as radiofrequency ablation, endovenous laser ablation, VenaSeal, and sclerotherapy. You must avoid vein centers that recommend surgical treatments, such as vein ligation or venous bypass surgery because they're complicated, risky, and outdated. Furthermore, the medical director at the vein center must have specialized training in the latest varicose vein treatments.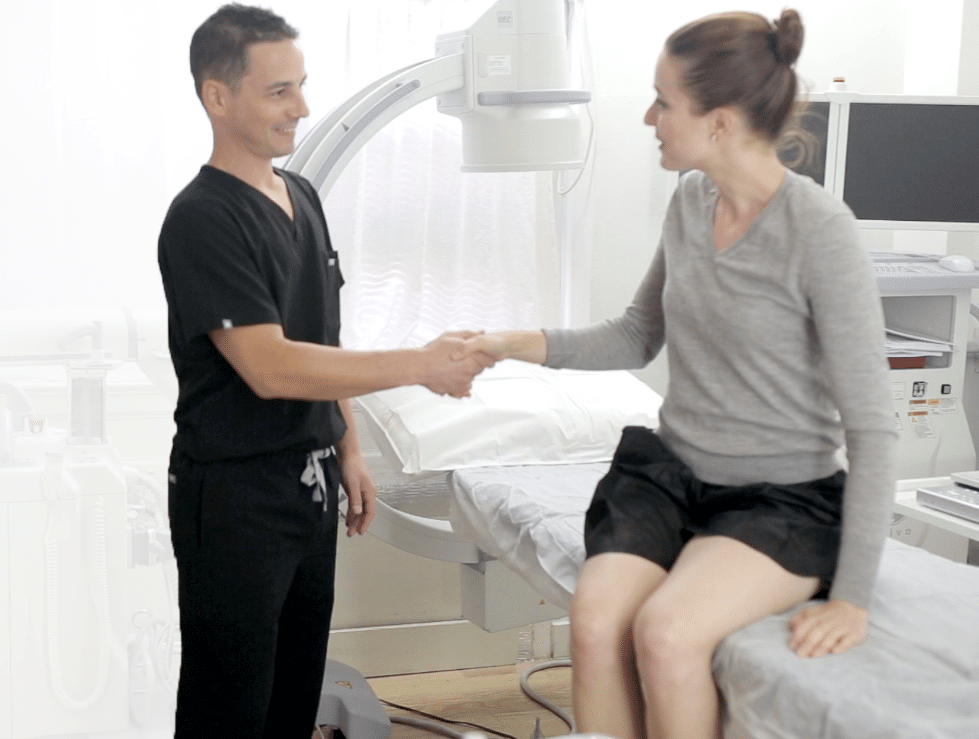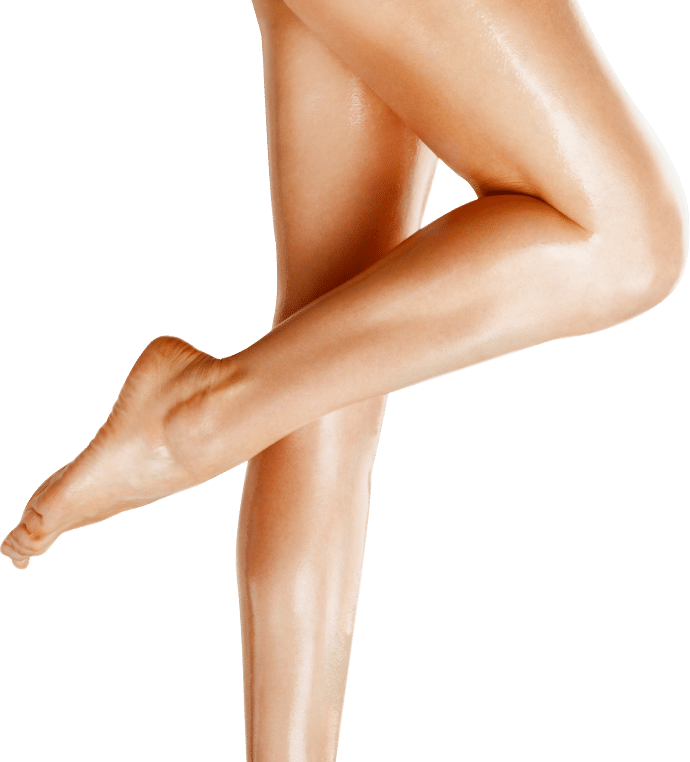 BOOK AN APPOINTMENT
Do you have any symptoms? Consult now with one of the Best Vein Specialist in New Jersey
Your information is encrypted and secure. By registering you confirm that you accept Terms and Conditions and Privacy Policy
Vein Treatment Clinic has an incredibly effective, streamlined, and straightforward varicose vein treatment process that ensures success, minimizes the risk of recurrence, and allows patients to leave within an hour. We diagnose the root cause of your varicose veins and spider veins, curate a personalized varicose vein treatment plan, and use minimally invasive procedures. Our varicose vein treatments close the diseased saphenous vein responsible for your poor blood circulation without any complications or downtime. We also remove the visible varicose veins and spider veins on your skin's surface to improve the cosmetic appearance.
Step 4: The best vein centers in New Jersey should accept all major insurance plans.
Varicose vein treatments are covered by most insurance plans if you have underlying venous insufficiency. VTC always performs a thorough diagnostic test to identify the underlying vein disease, and we accept all major insurance plans. As such, our medical directors do everything possible to ensure you receive optimal insurance coverage for your varicose vein treatments.
Step 5: Schedule an appointment with the best vein experts in New Jersey.
Once you've found the ideal vein center for your specific needs, you can go ahead and schedule a consultation. If you're in or around Paramus or Clifton, we encourage you to schedule an appointment with our vein experts for a personal consultation.
NJ Vein Doctors

Meet our team of New Jersey Vein Treatment Specialists
Vein Treatments are covered by most major medical insurances, including Medicare. Call us today to verify your insurance for FREE >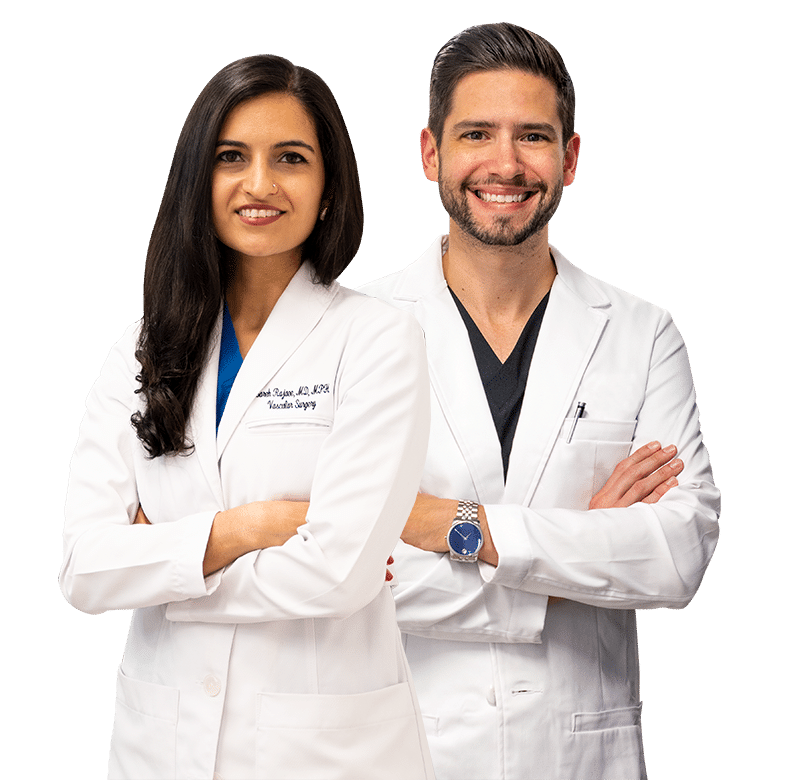 Meet our Team of Top Vein Specialists in New Jersey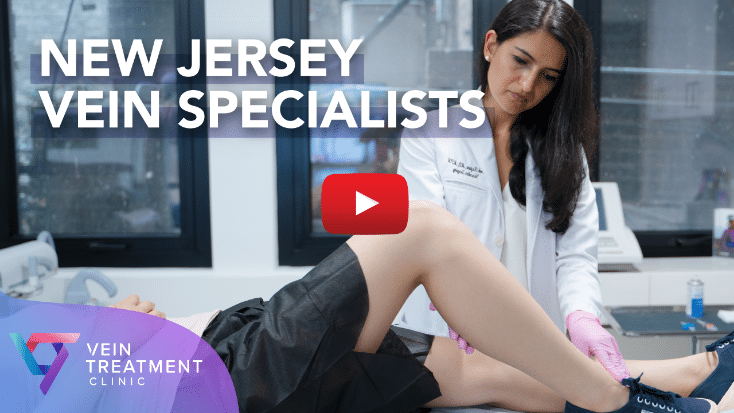 Slide One