How Can I Find the Best Vein Center Near Me Newark? And Other Questions

How can I find the best vein center near me Newark?
If you're looking for a vein treatment center near Newark, you can start your search by googling "best vein center near me Newark." You'll find a long list of vein clinics in and around Newark, arranged according to their distance from your current location. Once you have the list of vein centers in the area, you can start going through their characteristics to find the best ones. The following are the factors to consider when looking for a vein center near Newark.
Accessible Location: The vein clinic should be in an accessible and prominent location, ideally within 30 minutes from your home or office. Vein treatments generally conclude within an hour, so you don't have to shuffle your daily schedule much, but only if the vein clinic isn't too far.
Ratings & Reviews: You must look for a vein center with 5-star ratings and reviews from all patients. You'll find them in the vein centers' Google listings — going through the reviews is the best way to assess the vein center's track record and overall patient care quality.
Board-Certified Vein Doctor: You should look for vein centers with board-certified vein doctors. Even though board certification isn't necessary, it helps separate the best vein specialists from the rest.
Minimally Invasive Vein Treatment: You should only consider a vein center if it provides minimally invasive procedures for spider veins and varicose veins. If they recommend surgeries, you should avoid them altogether — vascular surgery is complicated, risky, and outdated.
Insurance Coverage: You must find vein centers and vein doctors accepting all major insurance plans. They should actively help you acquire optimal insurance coverage to lower your overall financial burden.
Vein Treatment Clinic is one of the best vein centers for patients in Newark because it meets all the qualities mentioned above. Our vein treatment center is located in Clifton, less than 15 minutes from Newark via NJ-21 N and NJ-3 W or Garden State Pkwy. We have unanimous 5-star ratings and rave reviews from all patients, evidence of our perfect track record, and our vein center is led by board-certified vascular surgeons specializing in minimally invasive vein treatments.
You can find our vein treatment center at 1117 US-46 Suite 205, Clifton, right off NJ -3 and past the Ford dealership on route 46-E. For more information, please schedule an appointment online or call us at +1 862-899-8994.
What are spider veins and varicose veins? Are they different?
Spider veins are dense clusters of reddish or bluish blood vessels visible on the uppermost layers of the skin, looking similar to spider webs. Varicose veins are large and bulging blood vessels protruding out from the skin's surface, looking like masses of twisted ropes. Both are dilated blood vessels with excessive blood accumulation, but they're slightly different — varicose veins generally have more accumulated blood, making them bulge out of the skin.  
Are spider veins and varicose veins dangerous?
Spider veins aren't dangerous in and of themselves, though they cause slight discomfort and severe self-consciousness. Varicose veins are dangerous because the excessively dilated blood vessels are at risk of bursting if left untreated. However, spider veins and varicose veins are dangerous for another reason — they're symptomatic of underlying chronic venous insufficiency.
Venous insufficiency is a medical condition wherein your vein valves collapse. In healthy veins, the valves act like one-way doors to ensure smooth blood circulation to the heart. When they collapse, your blood flows backward to accumulate in your leg veins. Over time, they add pressure on the vein valves and cause vein dilation, leading to spider veins and varicose veins.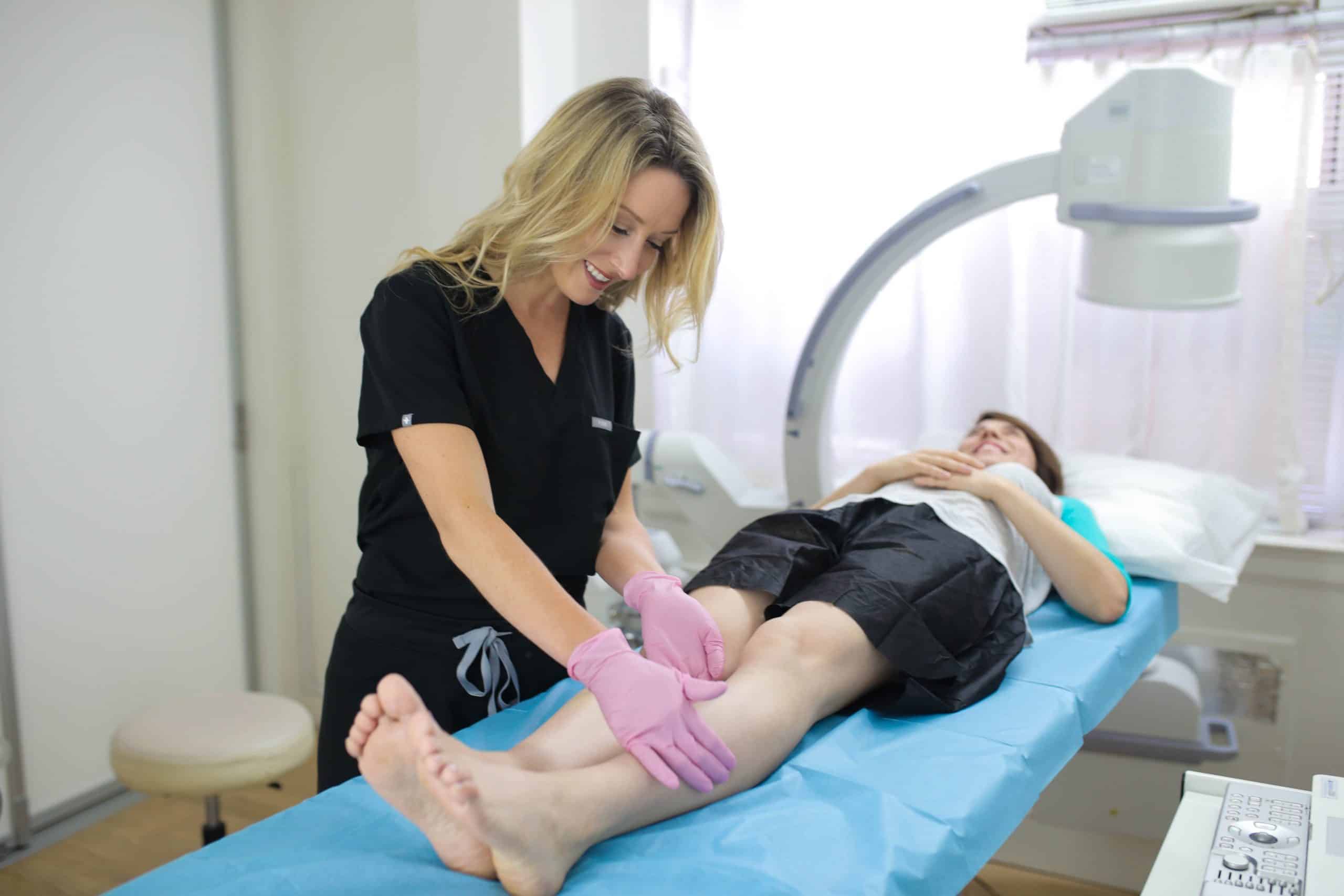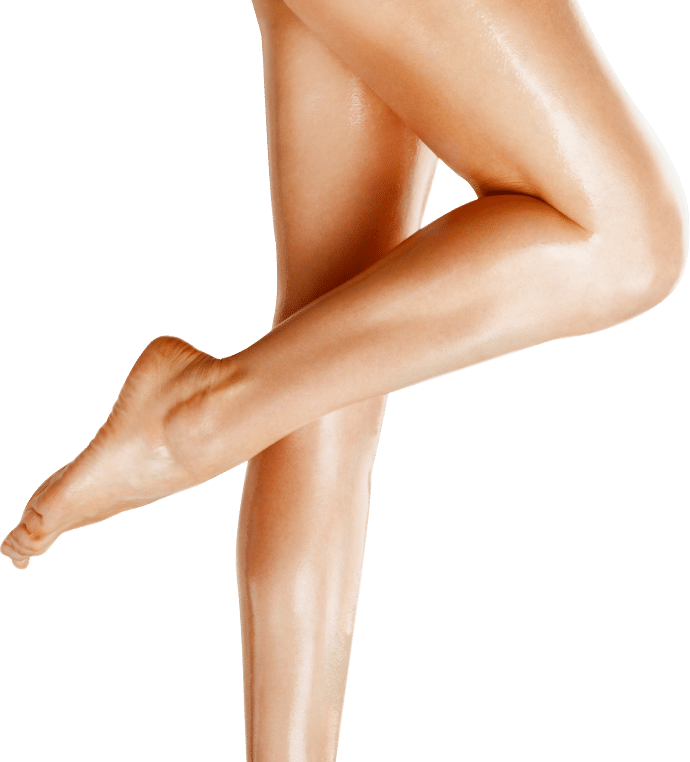 BOOK AN APPOINTMENT
Do you have any symptoms? Consult now with one of the Best Vein Specialist in New Jersey
Your information is encrypted and secure. By registering you confirm that you accept Terms and Conditions and Privacy Policy
Venous insufficiency is a dangerous condition because it's chronic and worsens with time. Initially, vein disease causes leg heaviness, restless legs, leg cramps, and other benign symptoms. If left untreated, you may experience skin discoloration, skin disease, leg ulcers, and the formation of blood clots in your leg veins (deep vein thrombosis). As such, timely vein treatment is crucial.
How can I avoid spider veins and varicose veins?
There are no guaranteed means of avoiding spider veins and varicose veins — some people are predisposed to experience vein disease due to genetic factors, obesity, hormonal changes, a sedentary lifestyle, and other risk factors. As such, the best you can do is reduce the risk of spider veins and varicose veins:
Wear compression stockings.
Engage in exercises that work your calf muscles, such as yoga, swimming, running, etc.
Keep your legs elevated when you sit down.
If you have a desk job, take short 5-minute walking breaks regularly.
What happens during a minimally invasive vein treatment?
During your minimal invasive vein treatment, the vein doctor will use thermal energy (radiofrequency ablation), laser energy (laser ablation), or medical-grade adhesives (VenaSeal) to neutralize the diseased saphenous vein. The accumulated blood will flow to healthier leg veins, restoring smooth blood circulation. These procedures only include a small incision under local anesthesia.
Can I get insurance coverage for vein treatment?
You can get insurance coverage for your vein treatment if you have underlying venous insufficiency. Our vein doctors will run vascular imaging tests to identify the underlying saphenous vein responsible for your spider veins and varicose veins.​
Do I need to take time off work for my vein treatment?
You don't need to take time off work for your vein treatment. In most cases, the vein treatment process — from start to finish — concludes in 30 to 60 minutes. Furthermore, there's no recovery period or downtime, so you can easily fit the treatment within a packed schedule or a lunch break.
NJ Vein Doctors

Meet our team of New Jersey Vein Treatment Specialists
Vein Treatments are covered by most major medical insurances, including Medicare. Call us today to verify your insurance for FREE >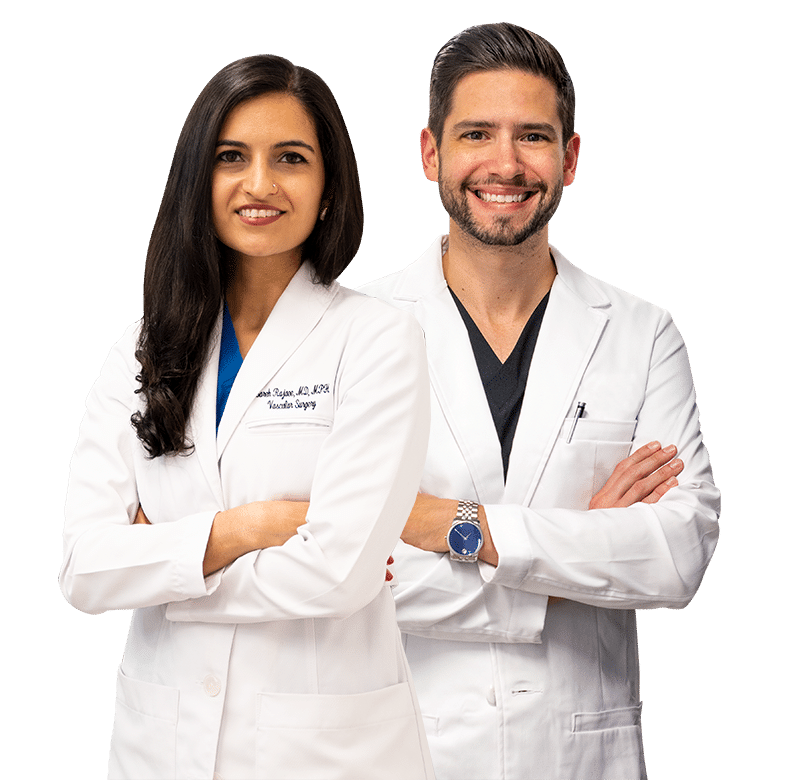 Meet our Team of Top Vein Specialists in New Jersey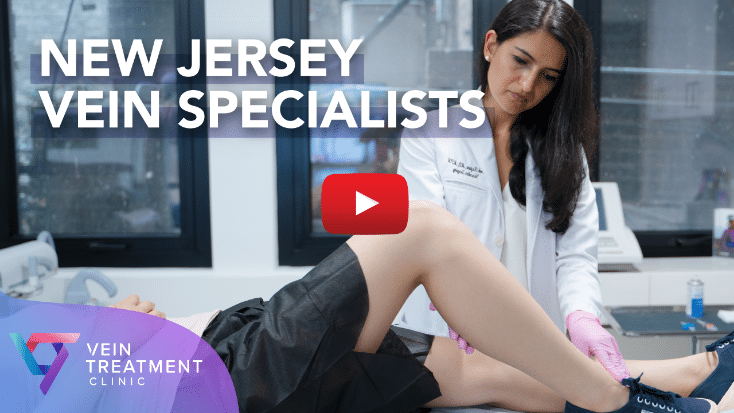 Slide One