What are the Qualities of the Best Vein Center near Newark, NJ?

#1. Highly-accessible and convenient location near Newark, NJ.
When looking for the best vein center near Newark, NJ, the first thing to consider is its location and proximity to Newark. Google is a great resource to find vein centers and check their proximity to your location. When you enter the keywords "vein center near Newark," you'll probably get dozens of vein centers and vein doctors, but you should focus on those that are within 30 minutes from Newark.
Vein Treatment Clinic Clifton is the most accessible and conveniently-located vein center near Newark. It's right off the garden state parkway, about 15 minutes from Newark via garden state parkway, NJ-21 N, and NJ-3 W. Being close to garden state parkway, VTC Clifton is also highly accessible to patients from various other neighboring cities, such as Paramus, Hackensack, and more.
#2. 5-star ratings and reviews from patients.
Locational proximity certainly introduces you to the most accessible and convenient vein centers near Newark. But a vein center's location doesn't necessarily say anything about its quality. However, you can also go through google listings to find their patient ratings and reviews. You should look for patient reviews from independent platforms like Google, rather than a vein center's website because they can't be manipulated by the website's owners. As such, they give you an unbiased look at the patients' experience with a vein center.
Vein Treatment Clinic Clifton has 5-star ratings and reviews from all patients, stellar evidence of our perfect track record and exceptional vein care. One of our patients recently wrote, "One year ago, I began treatment of my venous insufficiency at Vein Treatment Clinic. From beginning to end, I was always well informed, well cared for, and comforted at all times. The facility is clean and bright. The staff is always friendly and knowledgeable, and the doctor is beyond skilled at his livelihood. Many thanks!"
#3. Board-certified vein doctors or vein specialists.
You must look for a vein center with highly-reputable and board-certified vein doctors. Board certification isn't exactly a requirement, and several amazing vein specialists aren't yet board-certified. However, board certification stands as an objective guarantor of a doctor's level of skills, training, and experience. Besides board certification, you must also consider a vein doctor's educational background — the best vein doctors are generally graduates from reputable Ivy League medical schools. You should also determine if the vein doctor specializes in the latest minimally invasive vein treatments and whether they stay ahead of the latest vein treatments.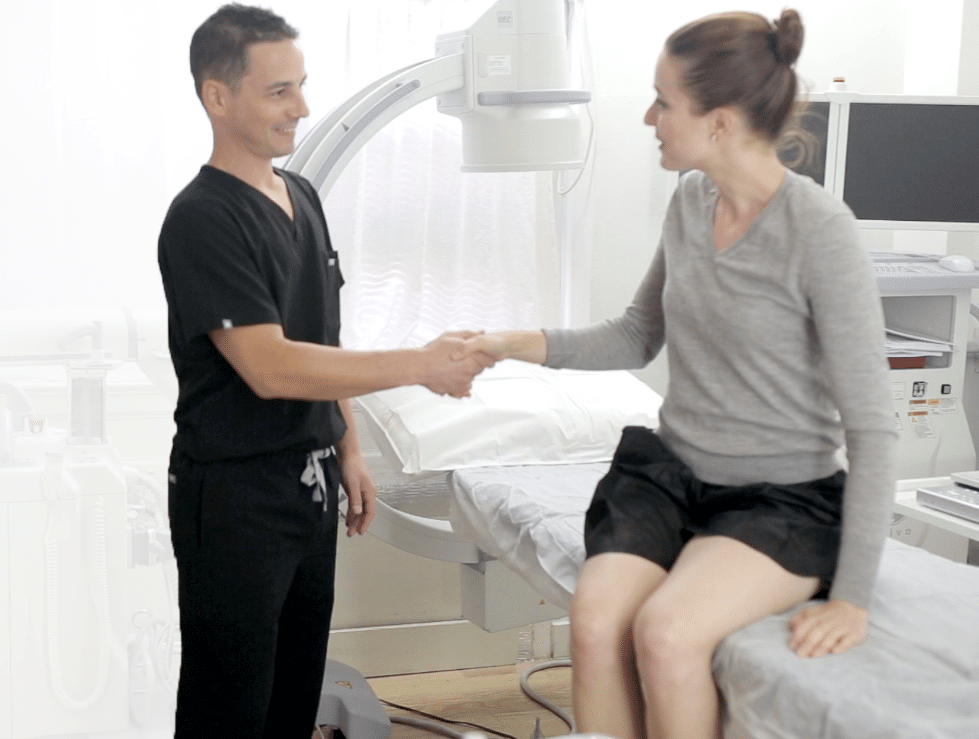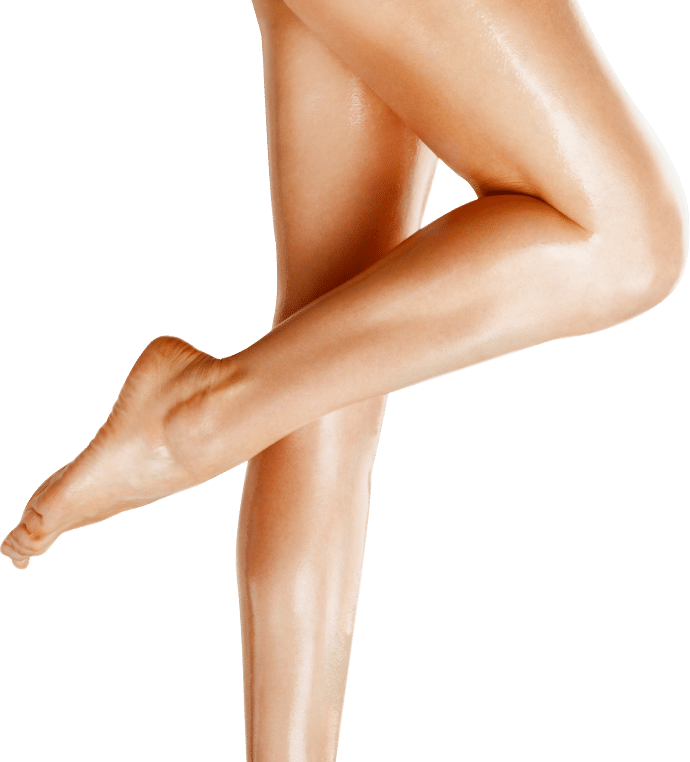 BOOK AN APPOINTMENT
Do you have any symptoms? Consult now with one of the Best Vein Specialist in New Jersey
Your information is encrypted and secure. By registering you confirm that you accept Terms and Conditions and Privacy Policy
Dr. Sareh Rajaee is the best board-certified vascular surgeon near Newark, New Jersey. She's a board-certified vein doctor with specialized training in the diagnosis and treatment of vein disease with the latest minimally invasive vein treatments. She also has a stellar educational background, having trained at multiple Ivy League universities. Dr. Rajaee obtained her medical doctorate from the Alpert Medical School at Brown University, her Masters in Public Health at the Harvard School of Public Health, and completed a Vascular Surgery Residency at Yale New Haven Hospital. Dr. Rajaee also believes in holistic vein care, i.e., she believes your vein treatment experience should be emotionally and physically comfortable.
#4. State-of-the-art and advanced vein center near Newark, NJ.
You must look for an advanced vein center with cutting-edge technologies and equipment. Vein treatments advance rapidly — technologies that may have been considered cutting-edge a few years ago may now be deemed obsolete. That's why you must find vein centers that stay abreast of the latest developments in phlebology to stay updated.
Vein Treatment Clinic is a state-of-the-art vein center near Newark with the latest vein treatment technologies, including ClariVein, VNUS, and ClosureFAST. Our vein doctors stay abreast of the latest developments to ensure our patients always have access to the latest, safest, and most effective vein treatments.
#5. Personalized vein treatment plan for spider veins and varicose veins.
Most vein centers follow a cookie-cutter treatment plan for spider veins and varicose veins. They look at your veins for a few seconds before telling if you need sclerotherapy, laser therapy, or any other treatment. Consequently, they often misdiagnose the issue or fail to identify the root cause of your vein problems — venous insufficiency, a medical condition wherein blood accumulates in your leg veins. As such, you must find vein centers that provide personalized vein treatment plans for your specific situation.
Vein Treatment Clinic maintains a perfect track record because we provide personalized minimally invasive treatments for spider veins and varicose veins. Our vein doctors carefully examine your leg veins, discuss your symptoms, run vascular imaging tests to visualize the blood flow in your leg veins, and then curate the ideal vein treatment plan. We use minimally invasive vein treatments to remove the diseased saphenous vein before treating the visible spider veins and varicose veins.
#6. Acceptance of all insurance plans.
Minimally invasive vein treatment is eligible for insurance coverage if you have underlying vein disease. That's why it's essential to find a vein center that diagnoses the underlying venous insufficiency, accepts all major insurance plans, and actively helps you with insurance coverage.
At Vein Treatment Clinic, we always conduct vascular imaging tests to identify the underlying venous insufficiency. We also accept all major insurance plans and help you get optimal insurance coverage for your treatment. We aim to minimize your financial burden as much as feasible.
For more information, please schedule an appointment online, call +18628998994, or simply drive over to our vein clinic at 1117 US-46 Suite 205, Clifton, NJ.
NJ Vein Doctors

Meet our team of New Jersey Vein Treatment Specialists
Vein Treatments are covered by most major medical insurances, including Medicare. Call us today to verify your insurance for FREE >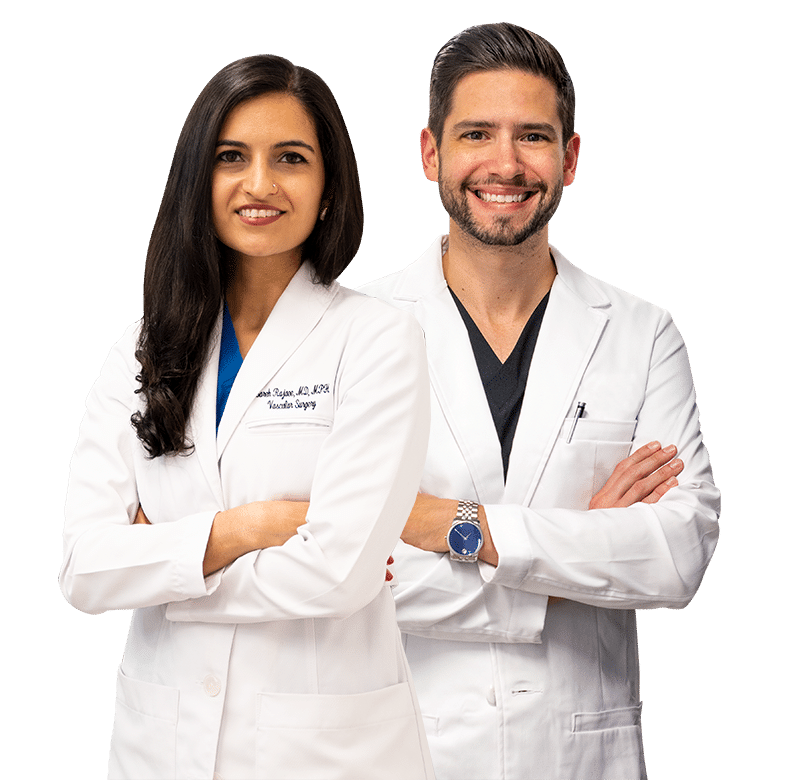 Meet our Team of Top Vein Specialists in New Jersey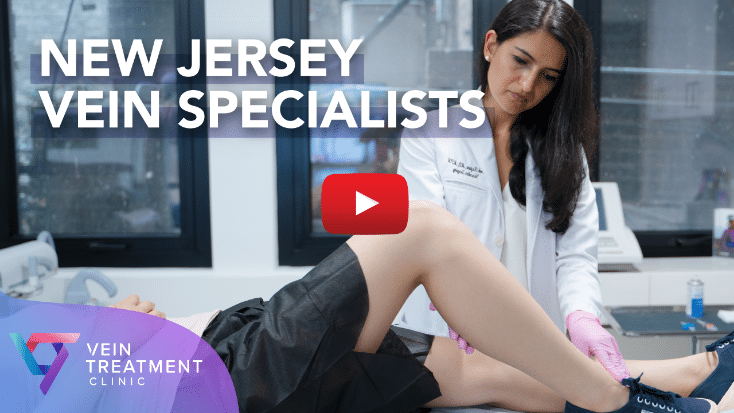 Slide One