A Comprehensive Guide to Finding the Best Vein Center in NJ

Step 1: Google "best vein center in NJ" or "best vein doctor in NJ" for a list of reputable vein centers and vein doctors.
If you're experiencing the symptoms of venous insufficiency, such as varicose veins and spider veins, you need to find vein doctors promptly. Failure to diagnose and treat vein disease quickly may lead to advanced complications, such as restless leg syndrome, leg ulcers, and blood clots in your leg veins (deep vein thrombosis). However, you must also find a vein center that accurately diagnoses the root cause of your vein problems before curating the ideal minimally invasive treatment of varicose veins. As such, you must research your options carefully rather than going to the first vein center you find.
When you google "best vein center in NJ" or "best vein doctor in NJ," you'll find several options to choose from. Google listings of vein centers are valuable resources to find eligible vein centers because it gives you a bird's eye view of the essential details, such as the location, distance, website link, timings, reviews, etc. You should use the google listings to narrow down the vein centers close to your location with 5-star ratings and reviews. Finding a vein institute close to your location simplifies the vein treatment process, and the ratings ensure quality.
Vein Treatment Clinic often turns up as the most accessible and reputable vein center for patients near Paramus and Clifton. VTC is a state-of-the-art vein center with offices in Paramus and Clifton, both of them with 5-star ratings and reviews from patients. One of our recent reviews reads, "This office is beyond wonderful! The process from start to finish was simply amazing and thorough!! They treat you with the utmost care and professionalism. Dr. Kobrinski is amazing, and Colbie is a sweetheart, and all the staff is so helpful. I highly recommend this office for any and ALL vein issues!"
Step 2: Find the best board-certified vein specialists in NJ.
You must find the best board-certified vein specialists in NJ — after all, it's the vein doctors who will eventually treat varicose veins and spider veins. Google listings generally include website links that you can follow to learn more about the vein specialist at the chosen vein center. You should look for board-certified vein doctors from exceptional medical schools specializing in the latest minimally invasive vein treatments. You can also go through the patient reviews to look for vein doctors who seem kind, compassionate, and willing to explain the vein treatment process to ensure your physical and emotional comfort.
Dr. Sareh Rajaee is one of the best vein specialists in New Jersey, currently the vein doctor at VTC Clifton. She's a Yale-trained and board-certified vascular surgeon with specialized training in venous medicine and the latest minimally invasive treatments. She has an exceptional educational background, having graduated from prestigious universities, such as the Alpert Medical School at Brown University and the Harvard School of Public Health. She's also beloved by her patients, as evidenced by her rave reviews. One of her recent patients wrote, "Dr. Rajaee is literally the best, she made me go from hating how my legs looked and not even being able to run because of cramps to such beautiful legs and running with absolutely zero problems."
Dr. Todd Kobrinski is another brilliant vein expert, currently the vein doctor at VTC Paramus. He specializes in venous medicine and cardiovascular disease, and he has an exceptional educational background. He completed eight years of post-graduate training through the Icahn School of Medicine at Mount Sinai St. Luke's Roosevelt Hospital Center in New York City. He also maintains a perfect track record with minimally invasive vein treatments.
Step 3: Look for a vein institute with state-of-the-art infrastructure.
​Finding the best vein doctors is usually the most significant part of your search. In most cases, the best vein doctors also preside over the best vein centers. However, you must still ensure that their vein centers are equipped with the latest cutting-edge technologies necessary to perform minimally invasive treatments. VTC Clifton and Paramus are state-of-the-art vein centers outfitted with the latest technologies, such as VNUS, ClariVein, and ClosureFAST, to ensure optimal vein treatments and results.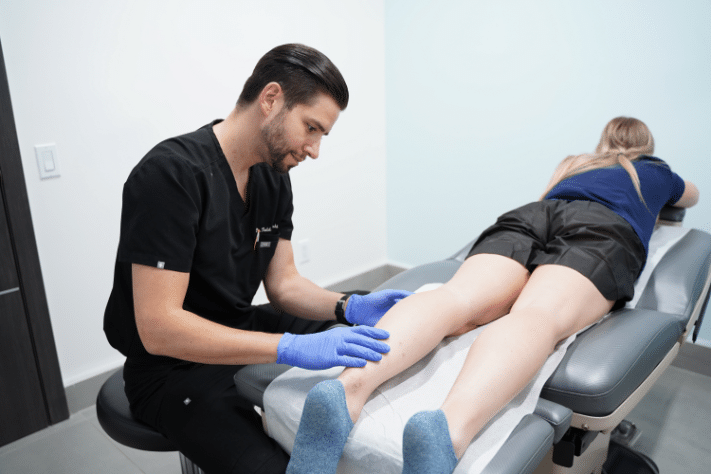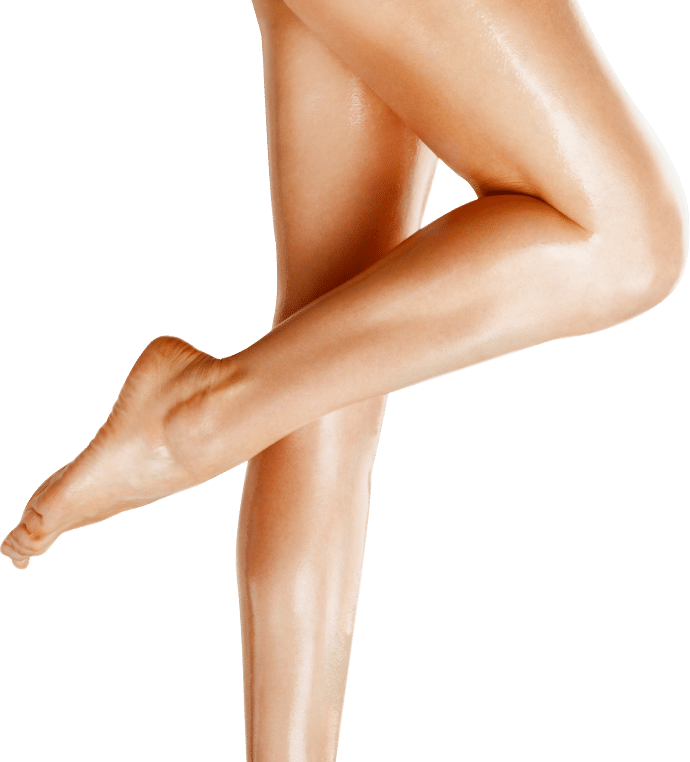 BOOK AN APPOINTMENT
Do you have any symptoms? Consult now with one of the Best Vein Specialist in New Jersey
Your information is encrypted and secure. By registering you confirm that you accept Terms and Conditions and Privacy Policy
Step 4: Explore the varicose center's minimally invasive vein treatment process.
​You must also read about the vein centers' minimally invasive treatment processes. Most vein problems, including varicose veins and spider veins, happen due to underlying venous insufficiency. The vein doctors must carefully diagnose vein disease using vascular imaging tests before curating a treatment plan. Furthermore, they must provide minimally invasive vein treatments, such as radiofrequency ablation, endovenous laser ablation, VenaSeal, and sclerotherapy, and completely avoid vascular surgeries. Minimally invasive vein treatments are far safer, more effective, and more convenient than surgeries.
Step 5: Schedule an appointment with the vein center in New Jersey.
After going through all the steps mentioned previously, you should be prepared with the best vein centers in New Jersey. Vein Treatment Clinic has the best vein centers and vein doctors in New Jersey, with locations in Paramus and Clifton. The VTC Clifton center is near the garden state parkway on Route 46 E. The VTC Paramus center is just off the garden state parkway, close to the Paramus Park Mall. For more information, please schedule an appointment with your vein clinic in New Jersey today.
NJ Vein Doctors

Meet our team of New Jersey Vein Treatment Specialists
Vein Treatments are covered by most major medical insurances, including Medicare. Call us today to verify your insurance for FREE >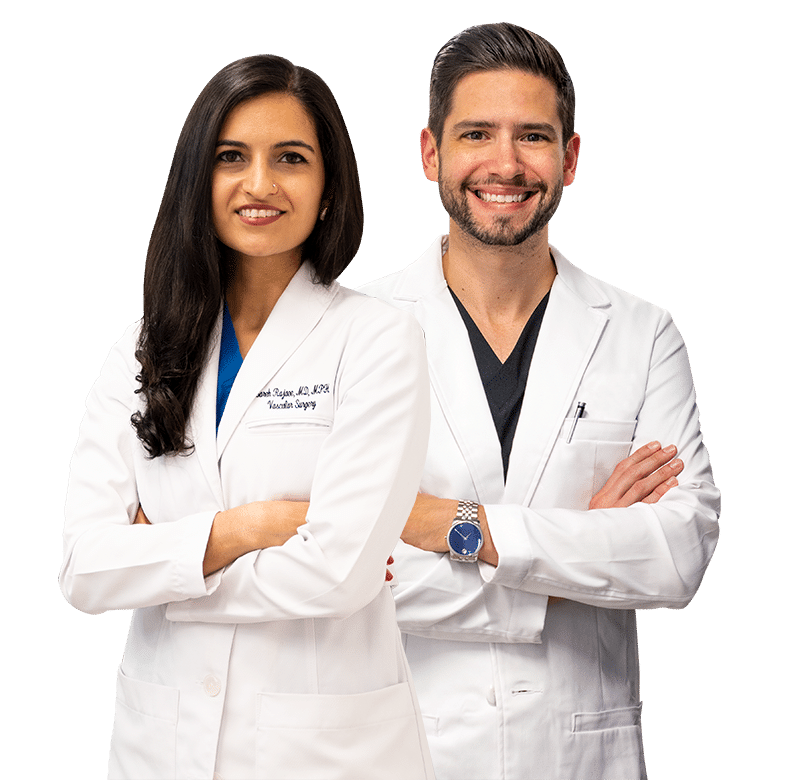 Meet our Team of Top Vein Specialists in New Jersey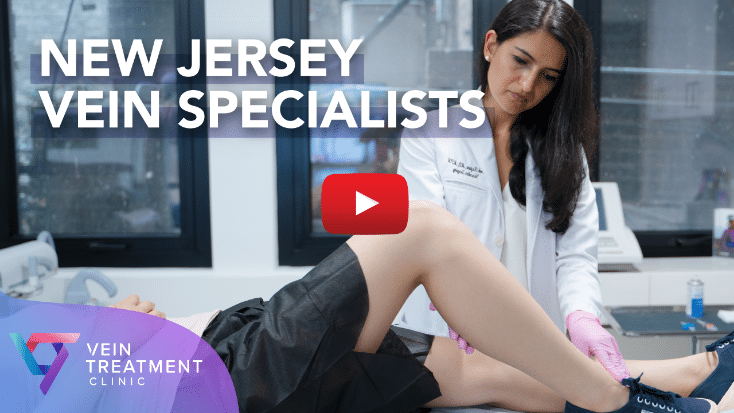 Slide One