Introducing the Best Vein Center in Paramus, NJ

Vein Treatment Clinic: The Best Vein Center in Paramus, New Jersey
Vein Treatment Clinic is widely considered the best vein center in Paramus, New Jersey. You don't have to take our word for it — you can simply read our 5-star reviews from patients. Now, you may wonder what makes VTC the best Paramus New Jersey vein center, and that deserves a detailed exploration. However, before we provide a detailed overview of our vein center's qualities, the following is a brief summary:
Convenient location in Paramus, New Jersey.
5-star ratings and reviews from patients.
Talented and friendly vein doctors.
State-of-the-art vein center with advanced equipment.
Minimally invasive spider vein and varicose vein treatments.
Personalized vein care techniques.
Acceptance of all major insurance plans.
Let's start with the most obvious and superficial factor — our convenient location. VTC is located at 140 NJ-17 Suite #103, Paramus, just off the garden state parkway and a short drive from the Garden State Plaza. This is an extremely accessible part of Paramus, New Jersey, and the closeness to the garden state parkway makes it accessible to patients from across New Jersey. We also offer plenty of parking spaces.
#2. 5-Star Ratings and Reviews
VTC Paramus maintains a perfect track record and cares about the patient experience more than most other vein centers. That's why we have 5-star ratings and reviews from all patients. One of our recent patients said, "I don't leave reviews often, but this place deserved one. The medical assistant, Sarah, was super friendly, very informative, and answered all of my questions. Dr. Novak trains her staff well and is, herself, a blessing. If you're considering checking your veins out, you definitely should do it here."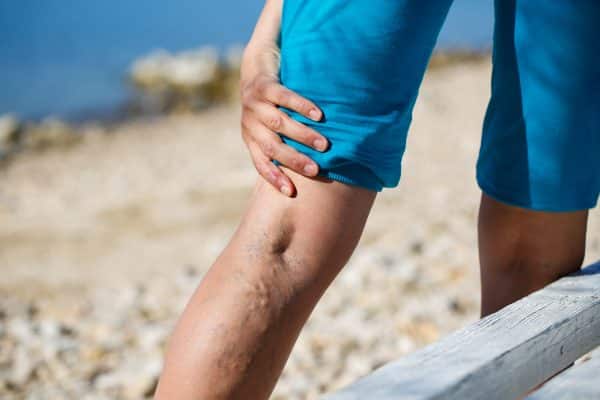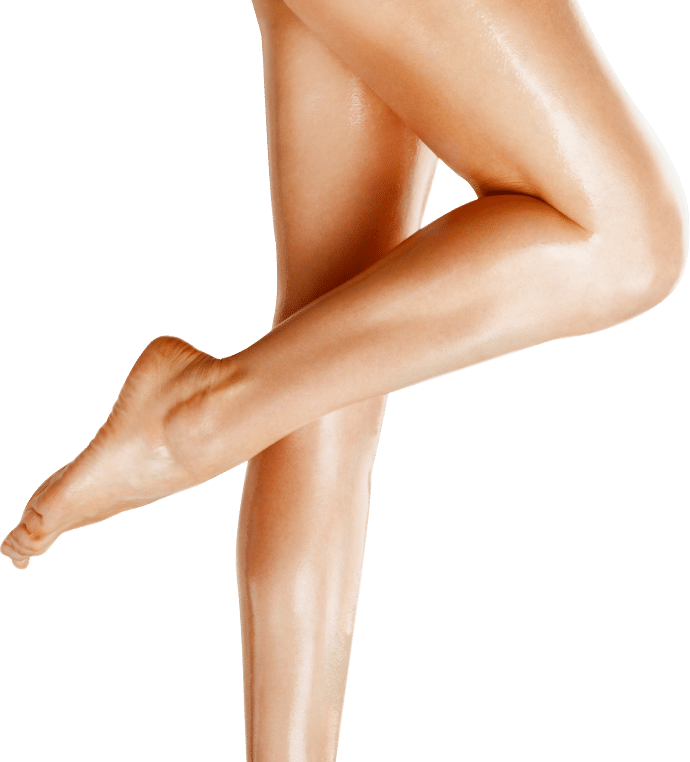 BOOK AN APPOINTMENT
Do you have any symptoms? Consult now with one of the Best Vein Specialist in New Jersey
Your information is encrypted and secure. By registering you confirm that you accept Terms and Conditions and Privacy Policy
#3. Talented Vein Doctors
VTC Paramus is led by Dr. Todd Kobrinski, one of the most talented vein doctors in Paramus, New Jersey. He's an incredibly kind, compassionate, friendly, and talented vein doctor with an amazing educational background. Dr. Kobrinski specializes in venous medicine and cardiovascular disease — two areas that go hand-in-hand in ensuring the best vein treatment results. He completed his bachelor's and Master of Science degrees from George Washington University, following which he completed his post-graduate training through the Icahn School of Medicine at Mount Sinai St. Luke's Roosevelt Hospital Center in New York City. He's also beloved amongst his patients, all of whom recommend him for his charisma, friendliness, and willingness to patiently listen to their concerns.
#4. State-of-the-Art Infrastructure
Vein Treatment Clinic is a state-of-the-art spider vein and varicose vein treatment center equipped with the latest cutting-edge technologies. We stay ahead of the curve, outfitting our vein centers with the latest technologies to ensure our patients always have access to the most comfortable and effective treatments. We use cutting-edge technologies, like ClariVein, ClosureFAST, and VNUS, to provide minimally invasive treatments while minimizing the risk of side effects and discomfort.
#5. Minimally Invasive Procedures
Vein Treatment Clinic only provides minimally invasive procedures, such as radiofrequency ablation, endovenous laser ablation, VenaSeal, and sclerotherapy. Most other vein centers still provide outdated vascular surgeries, such as vein ligation, vein stripping, and venous bypass surgery, even though they're less effective, cause more complications, and require downtime. However, our vein centers and vein doctors only provide the latest minimally invasive procedures because they're safer, more effective, painless, and they conclude within an hour with no downtime.
#6. Personalized Vein Care
Vein Treatment Clinic has an innovative and streamlined vein care plan that ensures optimal results. Instead of providing the same vein treatment to all patients, we provide personalized spider vein and varicose vein treatments that address your unique concerns. Our personalized vein care allows us to maintain a perfect track record and avoid complications.
The following is an overview of our vein care process.
Our vein doctors examine your leg veins to look for the signs and symptoms of venous insufficiency, such as spider veins, restless leg syndrome, varicose veins, etc.
We use vascular imaging tests, like Duplex Ultrasound, to examine your blood flow and diagnose venous insufficiency.
We discuss all your varicose vein treatment options, highlighting the pros, cons, and costs of each treatment. Dr. Kobrinski also recommends the ideal varicose vein treatment for your unique needs.
We use the latest minimally invasive varicose vein treatments to remove the diseased saphenous vein responsible for your vein problems.
After the primary varicose vein treatment, we use sclerotherapy or other cosmetic treatments to remove the superficial varicose veins and spider veins.
You can leave the vein clinic within an hour and resume all your daily activities.
Vein Treatment Clinic accepts all major insurance plans, including Medicare. We understand that vein treatments can be costly, which is why our vein doctors and staff actively help you gain optimal insurance coverage. Dr. Kobrinski discusses all your treatment options and provides valuable advice on which treatments will fetch you the best insurance coverage. We aim to minimize your out-of-pocket costs as much as possible. Our vein care staff also handles your insurance coverage details and provides a cost overview before your treatment, so you know exactly what you'll have to pay before the treatment starts.
NJ Vein Doctors

Meet our team of New Jersey Vein Treatment Specialists
Vein Treatments are covered by most major medical insurances, including Medicare. Call us today to verify your insurance for FREE >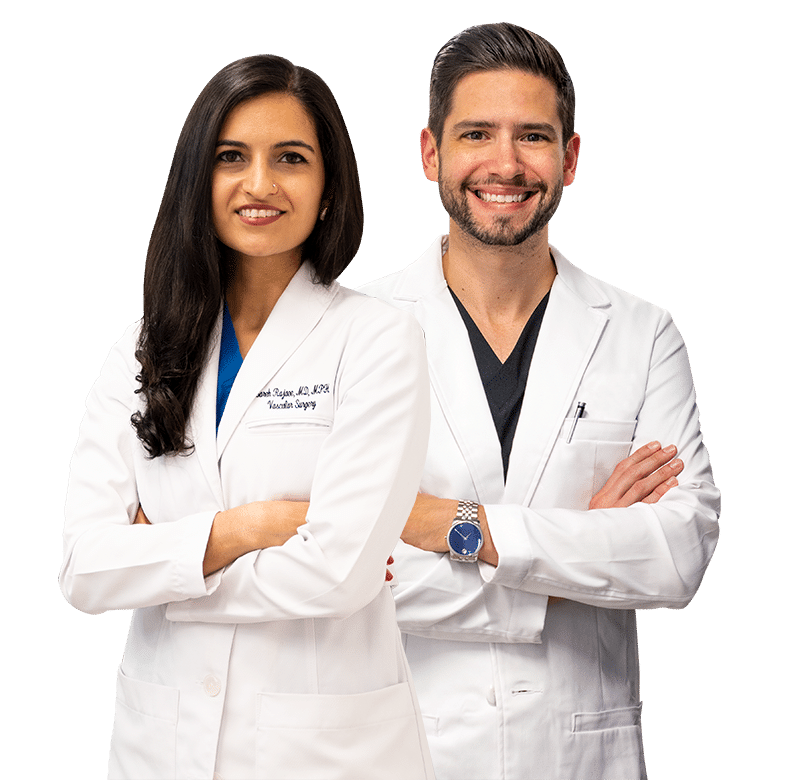 Meet our Team of Top Vein Specialists in New Jersey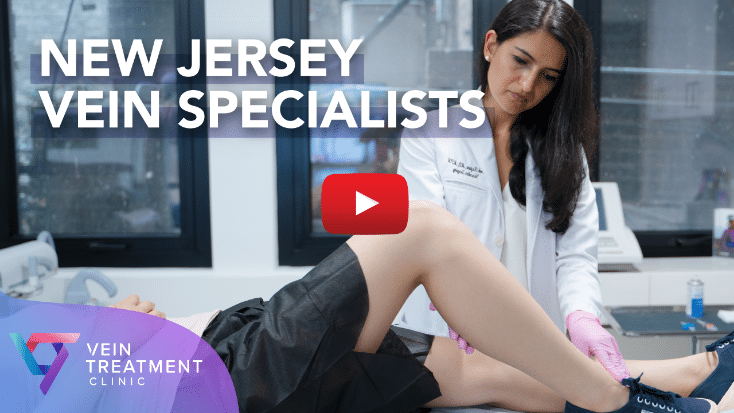 Slide One